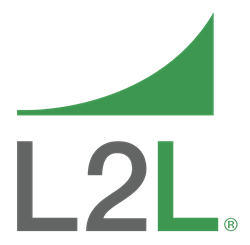 We executed against our strategic plan, delivered valuable new capabilities to our customers, and helped them digitalize their shop floor processes to streamline operations.
SALT LAKE CITY (PRWEB) February 01, 2023
L2L, the global leader in connected workforce solutions, today announced record growth and momentum, driven by industry demand for manufacturing software that provides intelligent visibility and empowers frontline workers. The company reported surging revenue growth and customer adoption, along with a host of new product features to fuel future growth.
"We are tremendously excited about the progress we made in 2022," said L2L CEO John Davagian. "We executed against our strategic plan, delivered valuable new capabilities to our customers, and helped them digitalize their shop floor processes to streamline operations so they can compete more effectively in these challenging economic conditions. Our customers in turn rewarded us with their trust and their business. L2L's outstanding performance in 2022 sets us up for a transformational year in 2023."
Company Growth
L2L hit several key milestones and experienced rapid growth last year:

Doubled year-over-year bookings and increased the number of new customers by 400%.
Achieved net revenue retention well over 120% as a significant number of customers adopted more product modules and expanded their use of L2L software across additional factories.
Grew headcount by 40%.
Welcomed some of the world's best manufacturers as new customers, including Owens Corning, Oregon Tool, Brembo, Hologic, Collins Aerospace, Thomas Foods, Signode, and ConMed among others.
L2L software now runs in hundreds of factories worldwide and enables almost 200,000 workers to gain real-time visibility into shop floor operations so they can solve problems fast and increase productivity. Customers attribute their increased investments in L2L to strong ROI, fast deployment and high adoption among frontline workers.
Innovation
L2L continued to drive the industry forward with innovation that enables manufacturers to increase shop floor visibility and empower frontline workers to take action faster. In 2022 our customers created over 30,000,000 dispatch events with our platform to document shop floor problems, guide prioritization and expedite root cause problem solving. This enabled our customers to empower their workforces, digitalize more of their shop floor operations, and profitably meet demand.
New L2L product capabilities announced in 2022 include:

L2L Connect, a practical connectivity solution that easily integrates legacy applications and machines with the L2L platform, thereby improving visibility and enabling automated workflows such as condition-based and cycle-based maintenance. This product introduction was made possible by the June 2022 acquisition of Accumine, a leading IIoT provider based in London, Ontario.
L2L Studio, a no-code app development environment that enables manufacturers to empower frontline workers with role-specific interfaces and micro-experiences. Workers using these applications have better access to the information they need to perform their jobs efficiently and safely.
L2L Safety Cross: a simple-to-use report that summarizes workplace safety incidents on a daily, weekly, monthly, and yearly basis to increase safety awareness, identify chronic issues and accelerate improvements that create safer environments.
New Technician and Operator Portals: streamlined interfaces for frontline workers to gain visibility into upcoming work, access work instructions, and correctly solve problems when they emerge.
"Customers use L2L to gain granular real-time visibility into their shop floor operations so they can identify, prioritize and solve problems that limit productivity," said John Fishell, L2L's VP of Product. "L2L Connect and L2L Studio are empowering customers to achieve this in new ways with incredible results. We remain focused on building out these unique aspects of L2L's technology and are excited for the new innovations we'll be releasing throughout 2023."
About L2L
Founded in 2010, L2L provides the connected workforce platform that helps global manufacturers efficiently meet demand by driving continuous improvement across production and plant management. A different kind of solution for the real-world needs of discrete manufacturers, L2L brings real-time visibility across people, processes, materials and machines to reduce disruptions, increase reliability and improve profits. Cloud-based and deployed within 60 days, L2L creates unmatched speed to value for almost 200,000 users in 25 countries across the world. For more information, visit http://www.L2L.com.