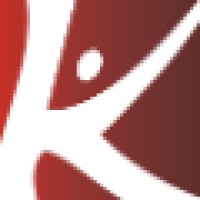 "Security is always our top priority," said Mike Kasmir. "We are proud to be able to offer our clients peace of mind knowing their data is protected by the highest industry standards."
ARLINGTON, Va. (PRWEB) February 06, 2023
Kaztronix Achieves Industry-Leading Security with SOC 2 Type I Compliance
Press Release: Kaztronix, LLC, a leading provider of human capital & workforce solutions throughout the United States, is pleased to announce that it has achieved SOC 2 Type I compliance in accordance with American Institute of Certified Public Accountants (AICPA) standards for Service Organizations. This opinion serves as third-party industry validation that Kaztronix, LLC provides enterprise-level security for customers' data secured in the Kaztronix, LLC systems.
Kaztronix was audited by Prescient Assurance, a leader in security and compliance attestation for B2B, SAAS companies worldwide. The audit entailed a review of operational processes and procedures to ensure that all customer data is secure within the Kaztronix system. The audit also included an assessment of the organization's overall IT infrastructure and cybersecurity protocols to ensure compliance with industry best practices.
"We are proud to have achieved this important milestone," said Michael Kasmir, Managing Member/President of Kaztronix. "It reflects our commitment to providing our customers with the most secure environment possible."
The SOC 2 Type I report certifies that the company has established effective controls over its information security program and is compliant with AICPA Trust Services Principles and Criteria. This certification confirms that Kaztronix takes seriously its responsibility to protect its customers' data from unauthorized access or disclosure and provides an additional layer of assurance to its clients.
Kaztronix is committed to maintaining high standards when it comes to protecting its customers' information. With this certification in place, they can feel confident that their sensitive data is safe and secure within the Kaztronix platform.