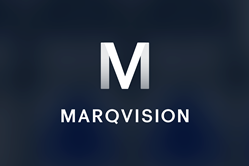 "To be successful in the fight against counterfeiters and minimize damages, it is imperative to prioritize the creation of a brand protection strategy." - Mark Lee, Co-founder and CEO of MarqVision
LOS ANGELES (PRWEB) February 15, 2023
MarqVision, developers of the world's first AI-powered IP protection platform, today announced results of its 2023 State of Brand Protection Report. The company surveyed 295 companies around the world about their struggles and successes in dealing with counterfeiters.
The report comes as the Direct-to-Consumer (DTC) market has tripled over the last five years. DTC sales now account for $1 out of every $7 spent on e-commerce. Top DTC brands also see a customer lifetime value that's five times higher than other brands, but counterfeiters are cutting into profits, deceiving customers, and robbing brands of trust and reputational capital. The fight against IP theft has ballooned into a $10 billion global battle. It is within this context that MarqVision offers a glimpse at the state of brand protection today.
Key Insights
The survey's topline findings include:

The majority of brands have had their products counterfeited. In fact, 68% of respondents say someone has counterfeited their brand. Of those who haven't, 78% are very or somewhat worried they'll find counterfeits of their products.
The most significant impact of counterfeiting was damage to the brand's reputation. Coming in second was lost revenue, followed by the impact of spending time and money battling counterfeiters.
The biggest challenges are finding counterfeits and having the manpower to monitor for them. Locating fake listings across thousands of online marketplaces has been overwhelming, and respondents are not equipped for staff to scan and monitor for fake products in a meaningful way.
Breaking It Down

Of the 68% of brand respondents that had experienced counterfeiting, 74% of respondents say that they've seen the volume of their counterfeited products increase since the beginning of the COVID-19 pandemic, likely due to the increase in online shopping.
Fifty-nine percent reported that a fake website was made to look like their brand. Counterfeit products were then posted on these imposter sites, leading customers to believe that they've ordered direct when they were not.
Nearly as many respondents (56%) have found counterfeit products listed with third-party vendors on major U.S.-based online marketplaces like Amazon and eBay. International marketplaces, such as Alibaba, are also getting into the act, according to 41% of respondents. A small but still substantial segment (25%) found counterfeit products listed in social media posts.
Interestingly, 88% of respondents have taken legal action (i.e., cease and desist letters or lawsuits) against someone for counterfeiting their products.
According to 72% of respondents, the biggest impact of counterfeiting was damage to reputation.
"Counterfeiting is one of the biggest threats brands will face in 2023, but once brands discover where their products are being counterfeited — typically fake websites or major online marketplaces — the issue can be resolved," said Mark Lee, Co-founder and CEO of MarqVision. "To be successful in the fight against counterfeiters and minimize damages, it is imperative to prioritize the creation of a brand protection strategy."
Actionable Insights
To help brands protect their IP, MarqVision outlined several steps for consideration based on survey data. These include:

File for trademarks: Protect trademarks by registering them across all countries where you expect to do business. If you do not file for foreign trademark registrations early enough, someone else can lawfully own that same trademark in another country. Having legally protected trademarks will protect a brand from infringement or counterfeiting of digital goods.
Adopt a global monitoring strategy: It's crucial to monitor and enforce against unauthorized uses of your IP. This can be done manually or with automated tools and technology.
Hunt your counterfeiters and stop them at the source: While taking down counterfeit and trademark-infringing listings is important, you also want to find and remove the "big fish" counterfeiters at the root to avoid chasing one new listing after another. This means leveraging advanced clustering technology with seller intelligence data that ties together information from multiple sites so you can identify high-risk sellers and discover the real source of the threat against your products.
Get support from the right external partners: Managing a complete brand protection strategy in-house requires expertise and internal resources. The right external partner can provide powerful technology and data analysis that scales to match the growth of e-commerce and automation that can enforce across thousands of websites where counterfeiters may be selling versions of your products. A good brand protection partner will also have established partnerships with marketplaces and be very familiar with global IP laws.
Stay informed of the latest technology, laws, and regulations: Counterfeiters are constantly evolving their tactics and looking for new ways to deceive consumers into buying fake products. However, laws and regulations around counterfeiting tend to vary greatly from country to country. And when it comes to new avenues of e-commerce, such as the Metaverse, they can often lag. Therefore, it's essential for brand owners to stay on top of the latest trends and technologies to combat threats and leverage any new legislation that can affect their brand protection strategies.
To learn more and view the complete State of Brand Protection 2023 Report, please visit https://www.marqvision.com/resources/state-of-brand-protection-report.
About MarqVision
MarqVision helps global brands identify and remove counterfeits from more than 1,500 online marketplaces across the world. Counterfeiting is a massive and growing threat worldwide, and MarqVision is on a mission to protect creativity and innovation with technology that allows brands to automatically monitor and protect their IPs. Harnessing image recognition and natural language processing, this AI-powered SaaS makes it faster than ever before to take down counterfeits. MarqVision was founded in 2020 by Harvard Law graduates and is backed by DST Global Partners, Softbank, Atinum Investments, Bass Investment, and Y Combinator. The recipient of a prestigious 2022 Innovation Award from LVMH Moët Hennessy Louis Vuitton (LVMH), MarqVision is also part of the LVMH accelerator program, La Maison des Startups, at the Station F incubator. MarqVision is bringing forth the next evolution of brand protection for businesses everywhere. Learn more: http://www.marqvision.com.