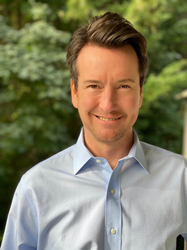 "I am excited and honored to be the Board President and CEO of Q5id. The reason I joined Q5id is because it is THE premier cyber security software company delivering the BEST identity management solutions in the WORLD." -Michael F. Marcotte
HILLSBORO, Ore. (PRWEB) March 06, 2023
Q5id, Inc. announced Michael F. Marcotte as the new President of the Board of Directors and Chief Executive Officer (CEO) and Brian Grant as Chief Financial Officer (CFO) and Corporate Secretary to lead the next phase of growth and innovation. Co-founder, Chairman and former Chief Executive Officer, Steve Larson positioned the company for growth and has stepped out of an operational role as Q5id requires an exponential global growth leadership team.
Marcotte is a proven, relevant CEO with extraordinary expertise combining polymathic breadth and depth. He has served as the CEO of numerous companies and corporate boards from startups and fast growth pre-IPO companies to publicly traded companies. He is the former Global Chief Information Officer, Chief Digital Officer, and President (Hughes Cloud Services) of the global EchoStar/EchoStar International/Dish Network/Hughes/SlingTV, etc. family of companies. He has served as a corporate officer with 7 major corporations. He has M&A experience in billions of dollars of revenue and valuation. Marcotte is a co-founder of the public/private National Cyber Security Center (NCC) and was the founder and Chairman of the NCC's Rapid Response Center (NCC/RRC). He is a former board member of the Office of Economic Development and International Trade (OEDIT). He has been a senior advisor for several state Governors and United State Senators, on both sides of the aisle. He was a recipient of The Business Journals Forty Under 40 award. He is a two-time winner of the NASA award for engineering excellence and United States Air Force Award of Engineering Excellence.
Marcotte stated, "I am excited and honored to be the Board President and CEO of Q5id. I am eager to advance the solutions Mr. Larson and the team have created. The cyber security software market is exploding, and companies are seeking identity management solutions that protect their organizations from fraud, data breaches, financial and reputational risk. The reason I joined Q5id is because it is THE premier cyber security software company delivering the BEST identity management solutions in the WORLD."
Grant, as CFO leads finance, accounting, and human resources. Grant reports directly to Marcotte. With over 30 years of experience as a financial executive, he has held leadership roles in several industries, including software, high tech and telecommunications. Before Q5id, Grant was an assurance and consulting partner for an esteemed CPA firm where he managed and rapidly grew the firm's emerging and growth clients who had complex capital structures and were involved with domestic and international expansion, and mergers and acquisitions. Brian initiated and led the firm's transaction services practice, providing all aspects of buy-side and sell-side due diligence for private equity and strategic clients. He held significant leadership roles with the firm, including the firm's innovation and expansion committee, which analyzed existing and future firm investments in service lines and geographies. Brian's public accounting experience also includes many years with a national firm as an assurance and consulting professional. In addition, he spent several years in private industry in various executive roles.
About Q5id
Q5id is THE premier cyber security software company delivering the BEST identity management solutions in the WORLD. Proven, authenticated, trusted, secure, and managed identity protection, now.
Learn more: Q5id.com.
Contact
Q5id, Inc.
Media Relations
(503) 389-0985
media@q5id.com
Connect with us on LinkedIn, Facebook, or Twitter!