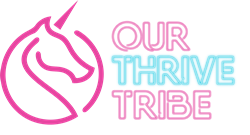 "LinkedIn is a valuable tool for dental organizations to establish their brand and humanize their business." Sarah Ruberg
TAMPA, Fla. (PRWEB) March 14, 2023
Our Thrive Tribe, a leading marketing agency in the dental industry, today released a statement emphasizing the value of LinkedIn in building brand awareness and how to humanize dental brands.
LinkedIn has emerged as one of the most powerful social media platforms for businesses to connect with professionals across different industries. According to LinkedIn, the platform has over 900 million members, and 4 out of 5 LinkedIn users drive business decisions in their companies. With this kind of audience, DSOs can use LinkedIn to showcase their brand, dental practices and build trust while engaging with potential industry partners. On top of that, LinkedIn is also the #1 rated platform for B2B marketing lead generation.
"LinkedIn is a valuable tool for dental organizations to establish their brand and humanize their business," said Sarah Ruberg, CEO of Our Thrive Tribe. "Through LinkedIn, we help DSO executives learn how to present their organization, not just run it. By humanizing their brand, DSOs and dental industry partners can establish a strong emotional connection with their audience and build long-lasting relationships."
To humanize dental brands on LinkedIn, Our Thrive Tribe recommends that dental organizations should:

Provide education: Share helpful content with your target audience, and position your brand as an expert in that dental niche. You will be the first to look to when they want to explore their options further in scaling their company's opportunities.
Put a face to the name: Use pictures and videos of your team, graphics that outline your core values, and help build a persona besides the service your brand offers.
Celebrate Others in the Industry: Believe it or not, your company's LinkedIn content should be about more than just how spectacular your brand is. Highlight accomplishments and big announcements of other notable companies in the dental industry, and build relationships past just potential clients.
Showcase your team: Highlight your team members and their accomplishments. This can showcase your organization's expertise while emphasizing the importance of team culture.
Prioritize engagement: Respond to comments, messages, and questions from your audience on your own content, but also prioritize outward engagement and associating your brand (both professionally and personally) with the dental industry.
By implementing these strategies, DSOs and dental industry partners can establish their brand on LinkedIn and humanize their company. With the help of Our Thrive Tribe, these dental organizations can take advantage of LinkedIn's potential to showcase their expertise, build trust, and connect with the dental industry as a whole.
About Our Thrive Tribe:
Our Thrive Tribe is a leading marketing agency in the dental industry. With years of experience in the dental industry, we have the expertise and connections to launch your dental brand to new heights using LinkedIn and other social media. We specialize in customer intimacy, business development, social media strategy, and social media management for DSOs, dental vendors, and leaders in the dental industry.
To learn more about our services, visit: https://ourthrivetribe.co/
Contact:
Sarah Ruberg
CEO, Founder
sarah@ourthrivetribe.co