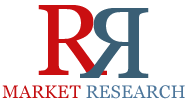 The global metamaterial market is estimated to grow at a healthy CAGR of over 41% from 2015 till 2025, reaching $643 million by 2025.
Dallas, Texas (PRWEB) April 25, 2014
Metamaterials are artificial materials that have unique properties due to the structure of in homogeneities infused in them and which are not readily found in nature. These materials allow their users to design their own atoms, thus giving them access to new functionalities such as invisibility and imaging with unlimited resolution. This report primarily talks about the global metamaterial market and its trend over the next twelve years.
The report focuses on the in-depth segmentation of metamaterial market by the different type of materials, device type, application, and geography. The market has been segmented by the different types of metamaterials like electromagnetic, terahertz, photonic, tunable, frequency selective surface, and nonlinear metamaterials.
Complete Report available at http://www.rnrmarketresearch.com/metamaterials-market-by-device-type-antennas-superlens-cloaking-devices-absorbers-metamaterial-type-electromagnetic-terahertz-photonic-tunable-frequency-selective-surface-non-linear-appl-market-report.html.
This report analyzes the findings by considering the market dynamics that shape it up. These dynamics are categorized under three headers: drivers, restraints, and opportunities. The market estimations and forecasts have been done using market dynamics. The report also gives detailed profiles of various companies currently active in this market. In addition to the company profiles, the report provides a competitive landscape (CL) of the key players in the market. The CL covers market share analysis, mergers and acquisitions, collaborations, partnerships, new product developments, and other key growth strategies of each player.
The market is also mapped against geography. The market by geography is segmented by various economic regions such as North America, Europe, APAC, and ROW. Apart from market segmentation, the report includes critical market data showing the key market trends, Porter's five forces analysis, and value chain analysis.
Inquire for discount at http://www.rnrmarketresearch.com/contacts/discount?rname=168930.
Key Take-Aways

The global metamaterial market is estimated to grow at a healthy CAGR of over 41% from 2015 till 2025, reaching $643 million by 2025
North America is expected to be the largest regional market for metamaterials, followed by Europe
Telecommunication applications are expected to dominate the market during the entire forecast period
Metamaterial antennas are expected to commercialize by 2015, whereas super lens, cloaking devices, and absorbers are expected to be commercially available by 2019, 2022, and 2018 respectively
Factors such as evolution of technologies to synthesize metamaterials and increasing adoption by ODMs are rapidly changing the market ecosystem
Sensing and Optics are expected to emerge as the next big markets for metamaterials over the next twelve years
Medical instrumentation applications are expected to have the fastest growth rate during the forecast period
Metamaterials are expected to emerge in the Aerospace and Defense sector by 2017
Major Points from Table of Contents
9 Company Profiles
9.1 Applied EM
9.2 JEM Engineering
9.3 Kymeta Corporation
9.4 Metamagnetics
9.5 Metamaterial Technologies Inc.
9.6 Microwave Measurement Systems Llc
9.7 Nanohmics Inc.
9.8 Nanosonic Inc.
9.9 Plasmonics Inc.
9.10 Teraview
Order a copy of this report at http://www.rnrmarketresearch.com/contacts/purchase?rname=168930.
Browse more reports on Materials & Chemicals Market at http://www.rnrmarketresearch.com/reports/materials-chemicals.
About Us:
RnRMarketResearch.com is an online database of market research reports offer in-depth analysis of over 5000 market segments. The library has syndicated reports by leading market research publishers across the globe and also offer customized market research reports for multiple industries.