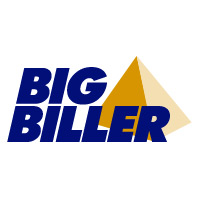 Big Biller continues to grow each and every month.
Canton, OH (PRWEB) October 18, 2013
Big Biller, recruitment software for applicant tracking, continues to experience growth in the recruiting and staffing industry.
By offering a powerful, easy-too-use software at an affordable price, the applicant tracking system boosted its customer base last month. In fact, a total of 22 recruiting firms made Big Biller their recruitment software of choice and became customers during the month of September, including four firms in the state of Florida.
Below is a complete breakdown of the 22 recruiting firms that became Big Biller customers during the month of September (including firm name and location):

Alderman & Associates in Jacksonville, Florida
Biotech Group, LLC in Grand Junction, Colorado
BRI Group in Bluffton, South Carolina
Dyh Recruiting in Torrance, California
EmploySearch, LLC in Houston, Texas
Firethorne Group in Marietta, Georgia
Guardian Global Staffing, LLC in Sanford, Florida
Highlander Solutions in Glendale, California
Horizons IT Recruitment in Needham, Massachusetts
Linsey Careers in Seattle, Washington
Michelle Watkins in La Vista, Nebraska
On Demand Staffing in St. Catherine's, Ontario
Perm Med Solutions in Woodbury, Connecticut
Pinnacle Staffing Solutions in Clearwater, Florida
Site Personnel in Menomonee Falls, Wisconsin
Strainco Recruiting in Harrodsburg, Indiana
The Daniel Group in Houston, Texas
The Hyphen Group in East Watertown, Massachusetts
The InFocus Group in Englewood, New Jersey
The Joseph Group, USA in Green Oaks, Illinois
VST Services, Inc. in Kissimmee, Florida
Yeh Ideology, LLC in Empire State, New York
Big Biller is referred to in many ways . . . as recruiter software, an applicant tracking system (ATS), or applicant tracking software. Simply put, Big Biller is a powerful recruitment software package that helps recruiters manage the relationships they have with their candidates and clients, all with one purpose and focus—making more placements.
Big Biller is a product of Top Echelon, a company dedicated to helping recruiters make more placements.
"Big Biller continues to grow each and every month," said Top Echelon President Mark Demaree. "In fact, we're on the verge of setting a new record for the number of individual recruiters who use Big Biller on a daily basis. We believe we'll reach that record before the end of the year, setting us up for even more growth in 2014."