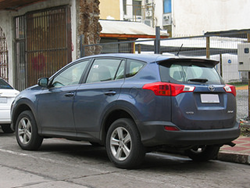 The performance lineup for Toyota vehicles that is now viewable while using our website includes sedan, truck and JDM car model engines
Portland, OR (PRWEB) May 17, 2015
The R-series motors that have been used in many brands of Toyota vehicles between 1985 to 1997 can now be purchased on the web using the Powertrain Guys company website. 22RE used auto engines are now included in the inventory of performance motors available to buy at http://powertrainguys.com/used-22re-engine.
The units in stock are fitted with electronic fuel injection systems instead of the started carburetor found in the regular 22R series. The base rate horsepower for the builds available to buy is 114 and adheres to the Celica, truck and 4Runner specs. The available inventory available will be discounted for the rest of this year.
"The performance lineup for Toyota vehicles that is now viewable while using our website includes sedan, truck and JDM car model engines," said one Powertrain Guys rep.
The sale prices that are included for every buyer who visits the PTG website this year are locked in at the time a quote is prepared. The company website now has a new ordering and web inventory search tool that produces automatic price information once the year and type of vehicle is provided by a customer.
"The used Toyota motors and other foreign manufacturer inventory brands that are available to buy this year can be ordered right from our website," the rep included.
The Powertrain Guys company has increased its partnerships with third-party suppliers that include salvage yards and parts resellers. This continued involvement will help to keep prices lower and freight deliveries on schedule for all orders placed by telephone or through the company website.
About PowertrainGuys.com
The PowertrainGuys.com company is one of the leading distributors of powertrain components for American and foreign motor vehicles in the United States. The company has recently connected with bigger distribution companies. The PowertrainGuys.com company has opened its e-commerce system to produce immediate prices for its inventory on its website.