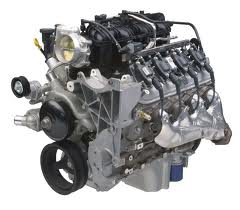 Our new inventory consists of OEM builds for the Ecotec family of motors to provide an outlet for car owners and small engine shop mechanics to purchase
Richmond, VA (PRWEB) July 30, 2015
The introduction of variable valve timing systems in modern engine engineering has helped companies like General Motors to improve fuel efficiency in sedan and larger sized vehicles. The EnginesforSale.org company is now announcing its inclusion of used Chevy 2.4L Ecotec engines to its 4-cylinder inventory on the web. Details about pricing and shipping terms can be found at http://enginesforsale.org/chevy/2-4-ecotec-chevy-engine.
The blocks that have been added this month are meant for installation into Chevrolet or subsidiary vehicles that were built after the year 2006. The RPO codes that are available and that can be searched through the new website inventory finder are the LE5 editions. All preowned Ecotec motors in stock have the price of U.S. freight figured into the selling price.
"Our new inventory consists of OEM builds for the Ecotec family of motors to provide an outlet for car owners and small engine shop mechanics to purchase," said one seller at the EnginesforSale.org website.
The used 2.4-liter blocks that are now in stock will qualify for the revised plan of warranty coverage announced last month on the EFS website. Consumers who plan to place an order for any brand of engines available will automatically receive the full support of the expanded warranty program.
"In an effort to improve our inventory quality, we have switched to offering more coverage for basic OEM parts on each bloc, in 2015," said the seller.
The direct customer service number at the Engines for Sale company website has been changed this month. All calls should now be placed to (989) 891-9212 in the USA. A research and order specialist is now handling all incoming phone calls.
About EnginesforSale.org
The EnginesforSale.org company is providing used condition vehicle motors through its website in the U.S. The company has improved its supply chain to open up new distribution areas across the country this year. The EnginesforSale.org company intends to continue offering ordering capabilities through standard computers and Internet-enabled devices this year.