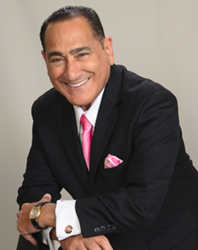 We know Why we exist. It's because of our simple belief that 'Everyone Deserves a Roof Over Their Head
MELVILLE, N.Y. (PRWEB) February 19, 2019
"We know Why we exist. It's because of our simple belief that 'Everyone Deserves a Roof Over Their Head." That is what you will learn very quickly about US Mortgage Corporation and it's how they have been able to thrive for over a quarter of a century. In fact, February 17th marks their 25th anniversary. A feat that they could not be prouder of, especially in the tumultuous Mortgage Business.
Feb. 17, 1994, Steven A. Milner founded US Mortgage Corporation and to this day he still maintains 100% ownership of the organization. "I live my life by principles I refer to as 'Milnerism's', they guide my decision making and have led to the success of US Mortgage Corporation. Those principles have turned into the core values of the company, including 'Seek Longevity,' which most definitely applies today," says Steven A. Milner, Founder & CEO. "I started in this business in 1982, and at my heart I am still a Loan Officer. I think in a lot of ways it's because of that fact that the sales culture here is amazing and something I am deeply proud of. With our top-notch Senior Management team, I have no doubt that US Mortgage will be here at least another 25 years."
US Mortgage is a Nationally licensed direct Mortgage Lender with over 200 employees across the country. In the past 25 years they have served over 35,000 homeowners, $15bln, and it's why their motto is "Helping You Make It HomeTM"
While US Mortgage has come a long way, their work is not done! To build upon their industry leadership and expertise requires further dedication, a stronger commitment to Borrowers, more disruptive innovation, and deeper execution of their Mission.
"US Mortgage is living proof that the American dream of home-ownership still underpins the foundation of this great economy." said Scott A. Milner, President of US Mortgage Corporation. "I am proud to take us into the future of mortgage lending with a customer centric focus that is consistent with our Core Value of 'Empowering Others."
The hard work and challenges the team at US Mortgage Corporation face comes with high rewards. That is why they do what they do and they have fun doing it. If you would like to learn more about their future plans and how you can be a part of them, please do not hesitate to contact US Mortgage Corporation at 800-LOANS-15 or http://www.usmortgage.com