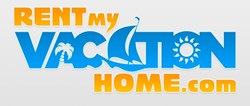 Rent My Vacation Home Gets 2.5 Million from New Investors
Myrtle Beach, South Carolina (PRWEB) September 13, 2013
Rent My Vacation Home.com reported on CrunchBase.com that 2.5 million in investor loans were made to them. The new revenue will go for advertising, pay per click ads, marketing and technology. Rent My Vacation Home.com will be going up against several Giants such as HomeAway, VRBO and Air B&B.
Rent My Vacation Home.com now has 115 offices along with 115 websites totaling over 115,000 homes. The network has every home listed on all the sites. The homes are easily searched from any of the 115 sites.
The competition in the vacation rental industry does not have a revolutionary network involving hundreds of vacation rental sites and offices all controlled by one form. This breakthrough technology makes it easy for a homeowner to list their home in every state and city with one form.
Vacation homeowners will find that it is only $99 for one year to be listed on all 115 sites.
If the vacation homeowners do not get rentals for $99 the money is refunded at the end of the year. The reservation system accepts credit cards and charges the Homeowner 0% commission.
Vacationers have their reservations guaranteed and for any reason if they cannot stay in the home their money is also returned. Vacation homeowners don't need deposits because the belongings of the home are in short as well.
Travelers and vacationers can cancel the reservation at any time because the reservation system at rent my vacation home incorporates a policy that pays the vacationer the full amount if they have to cancel the reservation.
Rent My Vacation Home is also offering refunds for reservations that were affected by the Denver flooding. To find out more about rent my vacation home you can go to their website at http://www.Rentmyvacationhome.com