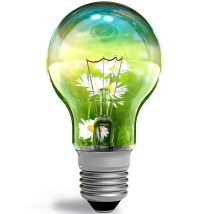 Clean Technology Back Catalogue Offer

Purchase a Clean Technology Reports Library just at $8,000.
Dallas, TX (PRWEB) July 08, 2013
Clean technology market research reports series (entire catalogue of 27 reports) focusing on Green Buildings, Energy Efficiency, Biofuels, E-waste, Transportation, Smart Grids, Energy Storage and more (http://www.reportsnreports.com/promotions/CleanTechnology-List-of-Reports.xls) available from ReportsnReports.com at $8000 – this offer is valid only till July 31, 2013. These reports on clean technology series provide key information and analysis on the market opportunities in the clean technology industry. The reports cover key market trends and growth forecasts for the wide range of clean technology industries that include energy generation, energy storage, energy infrastructure, energy efficiency, air, water, manufacturing/industrial, transportation, recycling & waste management, material management, agriculture, desalination, smart cities, OLED, green aviation, coal, advanced batteries, clean technology, carbon trading and hybrid truck.
This offer is valid till July 31, 2013 only. Contact sales(at)reportsandreports(dot)com OR Call +1 888 391 5441 with a request to order this report series or get your questions answered on the same. Feel free to inquire for discounts on 'individual reports only' in case you do not opt for the complete clean technology reports series.
Receive 27 Clean Technology Market Research Reports Listed Below for $8000 only.
1. Global Energy Storage Market to 2020 - Targeting Transportation Sector Applications, Advanced Batteries, Ultracapacitors and Fuel Cells all Set for Growth
2. Smart Cities Market to 2017 - Smart Security Segment to Flourish as Interoperability Standards and Public Private Partnerships Promote Growth
3. E-waste Management Market to 2020 - Expansion of Domestic Electronics Sector to Drive Asia Pacific Growth Despite Ban on Illegal Exports from Developed Countries
4. Energy-efficient Lighting Market in Europe to 2020 - LEDs Emerge as Key Growth Sector due to Price Discounting and Phosphor Shortages Restricting CFL Production
5. Advanced Batteries Market to 2020 - Demand for Electric Vehicles to Drive Growth, Asia Pacific to Remain the Major Producer
6. Smart Grid Market in Americas to 2020 - US-EU Collaboration on Standards to Solve Interoperability & Data Security Issues to Encourage Innovation
7. Smart Grid Market in Europe to 2020 - Advanced Grid Concepts and Intelligent Technology Pivotal to Achieving EU 20-20-20 Targets
8. Asia-Pacific Smart Grids Market to 2020 - Government Initiatives and Longer-Term Strategic Focus of Utilities Will Determine Future Uptake
9. OLED Displays and Lighting Market to 2020 - Technological Innovations Lead to Cost Efficient Products and New Aesthetics
10. Clean Transportation Industry to 2020 - Strict Regulatory Framework to Push New Technologies in Vehicles and Fuels into the Market
11. Clean Coal Market to 2020 - Adoption of Advanced Technologies such as IGCC will Increase Due to Rise in Consumer Demand and Stringent Environmental Regulations
12. Biofuel Market in Europe to 2020 - Blending Mandates and Tax Incentives Will Accelerate Biofuel Demand in Europe
13. Energy Efficient Lamps Market in Europe to 2015 - Compact Fluorescent Lamps (CFLs) to Advance in Southern Europe; Halogen Lamps Dominate Northern Europe
14. Biofuel Market in Asia Pacific to 2020 - Need for Energy Independence Will Spur Biofuel Demand in the Region
15. Top Ten Clean Technology Trends in 2011
16. Wastewater Treatment and Recovery Systems Market to 2020 - Tightening Wastewater Discharge Regulations to Stimulate the Growth of Membrane Based Systems
17. Biofuels Market in the Americas to 2020 - Renewable Fuel Standards and Biofuel Mandates Will Stimulate Investment
18. Desalination Market to 2020 - Technology Driven Cost Reduction in Membrane Based Processes set to Drive Sustainability Investments into the Market
19. Green Buildings Market to 2015 - Incentives for Green Initiatives and Minimum Level of Standards to Boost Growth Opportunities
20. Green Aviation Market to 2020 - Stringent Regulations to Drive Investment in Green Technologies
21. E-waste Management Market to 2020 - Emerging Economies Poised to Capitalize on E-waste Recovery and Recycling Market
22. The Energy Efficient IT Equipment Market to 2020 - Increasing Capital Requirements and Significant Inefficiencies Boosting Green Data Centers
23. Hybrid Truck Market Analysis to 2020 - Favorable Regulations and Fleet Purchases to Buoy the North American Market
24. Energy Efficient Displays Technologies to 2020 - Organic Light Emitting Diodes (OLED) Displays Set to Propel Growth of the Industry
25. The Global Carbon Trading Market: Concepts, Regulations and Industry Trends to 2020
26. The Future of Clean Technology Markets to 2020-Market Forecasts, Deal Analysis and Investment Opportunities
27. Future of Global Advanced Batteries Market Outlook to 2020: Opportunity Analysis in Electronics and Transportation
Contact sales(at)reportsandreports(dot)com OR Call +1 888 391 5441 for more information.
About Us:
ReportsnReports.com is an online market research reports (http://www.reportsnreports.com/) library of 200,000+ reports and in-depth studies of 5000+ micro markets. Our database includes reports by leading publishers from across the globe.