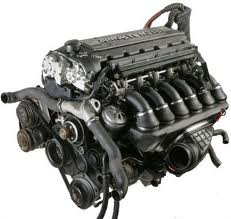 The saloon motors inventory that we are now representing on our website consists of builds that have been expertly removed from late model vehicles for resale
Houston, TX (PRWEB) June 22, 2015
BMW is one of the largest manufacturers of diesel powered vehicle motors in the global auto industry, and the Diesel Parts Finder company is now showcasing more foreign inventory for sale to consumers this year. 2.9L BMW diesel engines that are preowned are now available for immediate purchase in the U.S. More information can be found visiting http://dieselpartsfinder.com/bmw-2-9-diesel-engine.
The upgrade to the foreign inventory of components at the DPF website is meant to provide more access for E-Series vehicle owners to quality motor blocks. The builds that are in stock and available for immediate shipment are the M57 units that have been produced since the year 1998 for BMW automobiles.
"The saloon motors inventory that we are now representing on our website consists of builds that have been expertly removed from late model vehicles for resale," said one DieselPartsFinder.com source.
The used 2.9L diesel engines that are now listed for open sale are blocks that come with a zero charge warranty plan. Because the DieselPartsFinder.com company sources its inventory from many distributors, the inclusion of the warranty plans are at no cost to a consumer who purchases offline or through the web ordering interface.
"Our entire inventory consists of more top brands for this year for distribution across the U.S. and Canada at a much lower price point," the source added.
The Diesel Parts Finder website inventory has been adjusted to reflect the M57 series blocks that are now being offered. A person who uses the instant search system now active on the company website will be able to explore all price information available prior to order placement.
About DieselPartsFinder.com
The DieselPartsFinder.com company is a nationwide provider of truck, van and SUV components at discount prices. The company specializes in non-gasoline parts for sale on the Internet. The DieselPartsFinder.com company has built a new portal that allows faster searches for in stock components and displays price information automatically for each SKU listed.