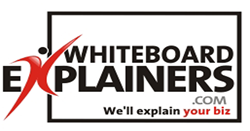 (PRWEB) June 17, 2014
WhiteboardExplainers.com has gathered enough experience in the world of video production in the context of explainer videos to provide any customer with any video they desire covering a whole host of formats and styles. In particular, the website has recently expanded their services with 2D Animated Explainer Videos. This package is different from the regular whiteboard explainer videos. Actual animation isn't simple transitions from one graph to another or one paragraph to another are being deployed here, meaning companies can get to showcase explainer videos with real moving characters and personalities.
The implications of this new service is tremendous, especially if a client of WhiteboardExplainers.com has some sort of mascot they want to animate or characters they want to represent the customers so that their target audience can better relate and understand the scenarios they're attempting to explain.
In particular, WhiteboardExplainers.com is willing to go the extra mile when it comes to creating 2D animation, storyboarding, character creation, character design, backdrop or layout design, and everything just short of making a feature film animation (or perhaps a short film, in light of how short explainer videos are) because this brings their explainer videos to the next level. It's not just about text and image transitions anymore. Actual, relatable characters, mascots, stories, and situations are being introduced to the fray, thus giving every explainer video more impact, more relatable themes, and more visualizations that go beyond the usual moving text or graph.
Because WhiteboardExplainers.com is all about satisfying their clientele, all video productions, even the 2D ones, come with that time-tested, customer-approved 100% money-back guarantee that serves as their proof that every video they'll be getting shall be worked on with care and attention. Any other company without a money-back guarantee can do a haphazard job, get paid, and go on fooling other companies to avail of their services without caring about return customers since instant cash-ins are their bottom line. This is not the case with WhiteboardExplainers.com, a company that's so confident with their end product that they're willing to give others complete refunds unless they're completely satisfied with what they're getting.
Finally, WhiteboardExplainers.com also brings free unlimited amendments to the table. Whether a client has a problem over the script, the voice-over, the look of the characters, the length of the video, the pacing, the overall message, the clarity of text, the impressiveness of the scene transitions, and whatever else, WhiteboardExplainers.com is more than willing to fix everything until the whole video packages is fully approved by its customers. They can even complete the video within 2 weeks or less (less than two weeks in case a client is in a hurry and would want a rushed yet quality explainer video job in a short deadline, but this will obviously cost extra).
Resource Box: On top of the wholesale whiteboard explainer video package deals available at WhiteboardExplainers.com, the company now has 2D animation and character design services available. Not only will clients get free unlimited amendments over script and voice as well as its signature 100% money-back guarantee if a client is not satisfied with the work; customers can also acquire 2D animation involving actual characters (and their motion) to make explainer videos more engaging and relatable. These people can illustrate concepts and situations in ways that are better than dolled-up words and graphs or charts with transition effects.
Contact http://www.whiteboardexplainers.com today and get a professional 2D Animated Explainer Video for your website.