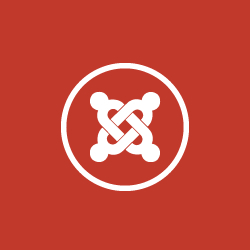 San Francisco, CA (PRWEB) September 16, 2014
The web hosting review site BestHostingForJoomla.com today announced the monthly award of 3 best Joomla web hosting plans. The listed plans are BlueHost Plus, InMotion Hosting Launch and HostGator Hatchling Plan, all of which guarantee first-rate user experience and offer satisfying Joomla hosting features, uptime, speed and support.
According to over 2,000 customer reviews collected for BlueHost, InMotion Hosting and HostGator, the 3 plans have maintained a high customer satisfaction rate that is more than 95%.
1) BlueHost Plus
Plus is the most cost-effective shared hosting package from BlueHost, a large web hosting company serving more than 2 million websites. It is now priced from $3.95/mo for orders made through this exclusive promotional link, packed with unlimited website space, bandwidth, email accounts and email storage.
Webmasters using Plus can host an unlimited number of domains and websites on one account, create unlimited sub domains, promote their websites with marketing credits, and speed up Joomla with Global CDN. Easy Joomla installation, update and management can be achieved with the use of cPanel which includes the access to SimpleScripts installer.
2) InMotion Hosting Launch
As Launch comes with the combination of cPanel and Softaculous, Joomla beginners are able to set up and improve websites without making too many efforts. For developers, they are prepared with a bunch of advanced features. For example, SSH is used for secure remote connection and management, and PostgreSQL ensures more flexibility in website development.
When people sign up with InMotion, they get Joomla installed automatically during the checkout process. After accomplishing the purchase, they can test all features including the SSD drives and daily backup carefully because the company provides 90-day money-back guarantee. Dissatisfaction results in a full refund.
3) HostGator Hatchling Plan
Powering millions of domains and websites, Hatchling Plan has been recognized as one of the best choices for hosting open source scripts including Joomla. It gives users unlimited disk space and monthly data transfer, shared SSL certificate, $100 Google AdWords credits, cPanel, and many other useful tools like Weebly site builder.
With full redundancy of power supply and network, Joomla websites are ensured to run in an uninterrupted and fast environment. Backed by top-of-the-line data center facilities, Hatchling Plan is available at $3.71/mo for people using the coupon code BWH25Percent.
For more information, visit http://besthostingforjoomla.com/.
About BestHostingForJoomla.com
It is a web hosting review and rating site that specializes in Joomla hosting reviews and tutorials, established to assist beginners in starting a Joomla website.