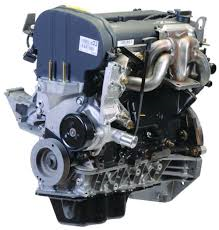 The used Mazda motors that are available in 3.0L size on our website are part of our new expansion into offering minivan and SUV blocks
Cleveland, OH (PRWEB) July 03, 2015
The Tribute vehicles that were built by Mazda as part of its partnership with Ford in the United States will now be supported with used condition replacement motors through the Got Engines company. Consumers can now buy 3.0L Mazda Tribute engines as DOHC builds from the current inventory at http://www.gotengines.com/blog/mazda/mazda-tribute-3-0l-sale.
The dual overhead cam versions that are now available to buy are the Duratec 30 builds that are part of the Mazda-Ford V6 family. Car owners or mechanics planning to purchase these in stock units will be able to install these versions in 2001 to 2011 vehicles. Every purchase that is processed on the Got Engines website will receive priority shipping.
"The used Mazda motors that are available in 3.0L size on our website are part of our new expansion into offering minivan and SUV blocks," said one GotEngines.com company sales rep.
The DOHC builds that are now included in the web and offline inventory for sale each ship direct with long-term warranty policies. A change to the coverage plans that can be reviewed at http://www.gotengines.com/warranty.html has been posted to alert purchasers of the new coverage terms available.
"The 3.0L Duratec motors for Mazda and Ford vehicles that are selling on our website now receive complementary warranty coverage as part of our expansion," said the sales rep.
The Got Engines company has extended the hours of its customer support department for all holidays this year. The phone number at 1-866-320-1065 can be called during regular business hours through the new holiday schedule.
About GotEngines.com
The GotEngines.com company is a web retailer of preowned vehicle motors for cars, trucks, vans and hybrid vehicles in the United States. The company launched its e-commerce store in the year 2007 and continues to dominate the second hand industry. The GotEngines.com company frequently adjusts the retail price of its acquired inventory to provide discounts to consumers weekly.