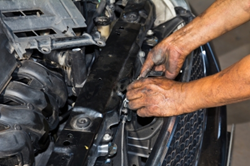 The increased interest in older V6 motors for Chrysler brand motor vehicles has led to our new or ships with supply companies that we are now tapping into to acquire inventory
Detroit, MI (PRWEB) August 14, 2015
One of the more popular vehicle motors produced by Chrysler between 1990 and 2010 was the 3.3-liter block in the USA. The Got Engines company is now announcing its acquisition of the famed 6-cylinder OHV version of the 3.3L Chrysler engines. These units are currently offered for sale inside the used condition section of the company warehouse at http://www.gotengines.com/blog/chrysler-engines/33-chrysler-engine.
The Got Engines company buying staff has located the 3.3L auto engines through expanded partnerships with junkyards and wrecking yards across the country. These V6 blocks are expected to provide an easy replacement for owners of New Yorker, Dynasty and Concorde motor vehicles. Every unit that is listed for sale has been rigorously tested for parts functionality.
"The increased interest in older V6 motors for Chrysler brand motor vehicles has led to our new or ships with supply companies that we are now tapping into to acquire inventory," said a salesman at the GotEngines.com company.
The 3.3L builds will join the 2.7L 6-cylinder blocks that are part of the preowned inventory that is listed for buyers to explore online. All blocks that are being featured this month are eligible for complementary freight packages when orders are shipped within the continental U.S.
"Older Chrysler vehicles are now a part of our support vehicle lineup, and we are able to ship most motors without mailing costs," said the salesman.
The Got Engines company will continue to process price quotation requests for the used Chrysler car engines that are available for purchase on the web. Orders are also being accepted through the toll-free customer service number at 1-866-320-1065.
About GotEngines.com
The GotEngines.com company has created one of the largest inventories of used motor vehicle motor blocks for sale on the Internet in North America. The company currently sells gasoline, hybrid and diesel units at a discount price. The GotEngines.com company has hired the services of digital marketing professionals to promote company products nationwide this year.