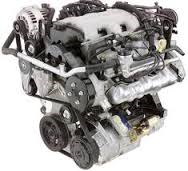 Our system for searching is quite different compared to some auction companies listing standard engines online.
Sacramento, California (PRWEB) October 25, 2013
The Chevrolet series of engines that General Motors produces includes the smaller six-cylinder units that have been used in both passenger and luxury vehicles. The Got Engines company is now announcing its addition of the 3.4 liter Chevy engine inventory for sale at http://www.gotengines.com/blog/used-engine-engines/cheap-engines.
These V6 motors are part of a new offering of luxury and passenger car motors that can be hard for some buyers of motors to find if a resource is not available locally. The GotEngines.com addition of the 3.4 series is a continuation of the modifications that have been undertaken in 2013 to build up the 3.1 inventory for engine buyers to access online.
The Buick, Pontiac and Chevy brands have all featured the 3.4 engine within the past 20 years in the U.S. auto market. The arrival of these engines for sale are now assisting with the expansion of the search system provided when consumers utilize the Got Engines company website to find GM used engines.
"Our system for searching is quite different compared to some auction companies listing standard engines online," a sales source from the GotEngines.com company said. "We provide full pricing, warranty details and freight-free programs with each search of our engines system," continued the sales source.
The General Motors engines for sale that are now featured in 3.4 size have joined the 5.3 and larger 5.7 editions on the Got Engines website in 2013. The new additions to the engine supply team are directly responsible for the acquisition of the V6 3.4 base now provided for sale online.
"We expect the sales to increase from the addition of the V6 series in our inventory and will continue to support the V8 and other series motors that our customers request," the sales source added.
About GotEngines.com
The GotEngines.com company discounts all pricing for its previously owned engines for sale online to ensure that all consumers have immediate online access to the most affordable engines available from North American distributors. The GotEngines.com company offers all users of its website a simple method of price research and lookups of engine types using its database functions online. The company staff provide services and solutions for the general public for warranty information and shipment details that pertain to the listings of engines marketed online. Online and offline customer service is handled by this company during standard business hours.