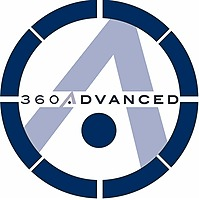 ST. PETERSBURG, Fla. (PRWEB) March 20, 2023
360 Advanced, which is known for its customized cybersecurity audit approach, is launching 360CyberCompli for managed cybersecurity and compliance services.
Through their traditional audit work, leaders at 360 Advanced witnessed clients asking for an increasing amount of help navigating their compliance requirements and initiatives.
"Managing cybersecurity risk—and achieving, maintaining, and demonstrating compliance—isn't a one-off project," said President and CEO Dan Collins. "It's an ongoing initiative that requires people, process, and technology to support it."
"As a global cybersecurity and compliance assessment organization, we know exactly what it takes," Collins said. "That's why we created 360CyberCompli, to bring the resources and expertise necessary to cost-effectively implement and maintain sustainable cybersecurity risk management and compliance."
"Our 360CyberCompli services empower organizations to get ahead and stay ahead of compliance by allowing key personnel to focus on their core competencies while avoiding unnecessary expense and compliance fatigue."
360CyberCompli relieves business owners—from tech startups to the Fortune 500—of dealing with the complexities of managing compliance. It is designed to provide program-level cybersecurity and compliance solutions, tailored to the specific needs of organizations.
"We are seeing more and more organizations blindsided by regulators, government agencies, and current and future customers demanding compliance with various regulations, laws, and compliance requirements," said Associate Practice Director David Brosi.
360 Advanced's signature is its holistic approach, taking the time to understand the needs of each business to ensure optimal solutions are delivered. Each 360CyberCompli engagement is led by a Compliance Director who acts as the virtual Chief Compliance Officer (vCCO).
While 360CyberCompli takes care of the compliance, business leaders are freed up to move their businesses forward, Brosi said. Outsourcing compliance helps them stay ahead of regulations and avoid fines and penalties without neglecting the needs of their companies.
"Having a scalable partner at the front of compliance gives companies the insight to reduce organizational risk and improve their strategic competitiveness while strengthening their cybersecurity program," Brosi said.
To learn more about 360CyberCompli, register for the informational March 23 webinar.
About 360 Advanced
360 Advanced is Making Better Businesses through their cybersecurity and compliance offerings. For nearly 20 years, they have delivered integrated compliance solutions to a global base of clients in a wide range of industries, from tech startups to the Fortune 500. 360 Advanced cybersecurity and compliance offerings include 360CyberCompli, ISO 27001, HITRUST, SOC, Penetration Testing, Risk Assessments, and more. To learn more about them, visit their website.
For more information on compliance solutions, please contact Patrick Tolliver: ptolliver@360advanced.com
Media Contact
Julie Butterfield
jbutterfield@360advanced.com