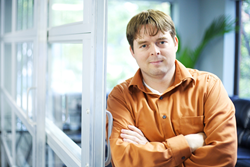 "Creating a positive experience around how you reward customers is a big part of how you can build long lasting relationships with your brand."
Whitby, Ontario (PRWEB) March 28, 2014
Mediaplanet announced today distribution of its sixth cross-platform edition of "Loyalty and Rewards", a campaign that aims to bridge the gap between consumers and businesses, and create a mutually beneficial relationship for both parties. In partnership with industry leaders, the campaign sheds light on recent industry advancements and findings.
THE FUTURE OF CUSTOMER ENGAGEMENT
The success of many businesses lies within the hands of the businesses themselves; it is up to businesses to keep their customers engaged and loyal.
Jason Atkins, CEO of 360incentives, sat down with Mediaplanet to discuss the best strategies for increasing customer engagement that goes beyond the typical rewards program. Atkins discusses the need for an emotional connection between business and customer, while utilizing innovative new rewards programs such as gamification. For expert insight on designing an effective rewards program, and driving customer engagement, click here.
360INCENTIVES
360incentives is a global company founded with the idea that the world of sales incentive and consumer rebates can provide better user experiences.
"We recognize the customer's journey with a brand doesn't stop after the purchase" said Atkins. "A rebate program is the final step in the purchasing process – why not make it a positive one? By creating a positive experience around how you reward your customers is a big part of how you can build long lasting relationships with your brand".
Using the latest technology paired with uncompromising, personalized service has proven to be a better way of doing business. 360 is redefining "the last three feet" of a customer's experience with a brand through engagement in sales incentive and rebate programs across the channel.
MEDIAPLANET
Mediaplanet publishes focused reports on specific business, healthcare, technology or consumer topics.
To view the full publication and to find out more about inspiring customer engagement click here.