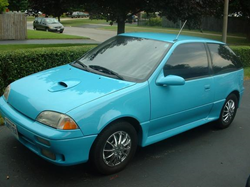 The overhead valve 3.9L now available on our website is one of the final variable valve timing builds for Pontiac cars
Erie, PA (PRWEB) May 31, 2015
Locating motors for discontinued Pontiac vehicle brands remains a challenge for some people in North America. To provide more assistance to buyers of vehicle parts, the EnginesforSale.org company has acquired 3.9L Pontiac V6 engines in used condition for sale on its website this year at http://enginesforsale.org/pontiac/3-9l-pontiac-v6-engine.
The units that are now ready for distribution include only the LZ9 block that was built for vehicles between 2006 and 2011 at General Motors. The blocks have been tested to validate the stock 240 horsepower as well as installation compatibility with the sedan, convertible and coupe G6 motor vehicles.
"The overhead valve 3.9L now available on our website is one of the final variable valve timing builds for Pontiac cars," said an EnginesforSale.org source.
The consistent support for motor builds that are no longer being built in U.S. factories has provided a new outlet for the EFS company nationally. The retired 3.9L as well as the 3900 and flex fuel editions built for late 2000s GM vehicles can all be found for a reduced point of sale price for the rest of this year.
"Our primary speciality is in the General Motors products built between 1980 and 2012, and people can now explore what we offer on our revised website," said the source.
The EnginesforSale.org company has finished the installation of a 24/7 price delivery tool that is now connected to the homepage. Quotations in price for any of the engine codes listed for sale can now be obtained by consumers through a normal Internet connection or mobile device.
About EnginesforSale.org
The EnginesforSale.org company supplies vehicle motors that are acquired from dismantlers and salvage companies to consumers across the United States. The company has arranged its inventory portal to display on sale pricing and warranty terms to consumers. The EnginesforSale.org company has added more import motors from Japanese suppliers to the stock that can now be purchased by consumers on its website.