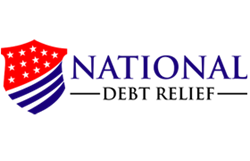 Having a well balanced diet is still important.
Miami, FL (PRWEB) August 03, 2014
National Debt Relief shared in a recent article published last July 31, 2014 the three top expense items that consumers should not save on when trying to cut down on the budget. The article titled "3 Expenses You Should Never Sacrifice In Your Household Budget" shares some of the reasons why maintaining a monthly budget should not include cutting down on fund allotment on some expense items.
The article starts off by highlighting the fact that there are percentage of Americans dealing with debt. There are some who are able to manage credit and debt wisely while some are failing at it. At this point, maintaining a monthly budget is essential in making sure that the income is able cover the expenses. It can also help consumers control expenses allowing more funds to be able to pay off debts faster.
As average earnings of one American household ranges from $4,000 to $4,500 and average monthly debt at about $763 to $1,285, expenses are already at 20% of the income. As more and more consumers look for ways to cut down on expenses, the article shares the top three items that should not be sacrificed in a monthly budget.
The first one would be healthy meals. The article points out that even if processed foods are a lot cheaper and more budget friendly, this is not worth putting the family's health at risk. Having a well balanced diet is still important and should not take the backseat just so it can free up a few dollars on the budget.
The second one would medical prescriptions from doctors. As a person gets older, there is an increasing need to take extra care of health. Vitamins and essential nutrients are needed by aging bodies and when sickness sets in, medicines are designed to make sure that the body is able to recover.
Once this happens, the budget for prescription medicines should not be reduced to save on money. If the medicine is too costly, one way a consumer can save is to look for generic medicines to buy the same medicines at a lower cost. To read the rest of the article, click on this link: http://www.nationaldebtrelief.com/3-expenses-never-sacrifice-household-budget/