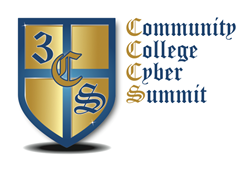 Community colleges are becoming major players in the national drive to educate and train the next generation of cybersecurity professionals
Palos Hills, IL (PRWEB) February 27, 2014
The first annual Community College Cyber Summit (3CS) will take place July 21st and 22nd at Moraine Valley Community College in Palos Hills, Illinois. This unique forum is the only national academic conference that specifically addresses cybersecurity education in community colleges.
"Community colleges are becoming major players in the national drive to educate and train the next generation of cybersecurity professionals," states Bob Spear from the National CyberWatch Center, "All five 3CS producers share model curricula, run student competitions, train faculty, participate in cybersecurity education research, and encourage more community colleges to join in this widening effort. This is absolutely a fabulous time to be engaged in community college cybersecurity education."
Faculty, administrators and students involved in cybersecurity education are invited and encouraged to attend 3CS. This summit is offering advanced technical workshops and will host student presentations, highlight innovations to strengthen classrooms, and present new research opportunities in cybersecurity education. In addition, 3CS will have an exhibit area for producers and commercial sponsors to showcase equipment, software, textbooks, certification exams, and various other cybersecurity-related services for community colleges.
This year, 3CS will tie-into the High Impact Technology Exchange Conference (HI-TEC) in Chicago, IL. The 3CS producers are helping to create a cybersecurity track at HI-TEC that is intended to attract new community colleges to cybersecurity education. The HI-TEC cybersecurity track will explain why community colleges should offer cybersecurity programs and how to get started.
3CS is being produced by the five cybersecurity-related Advanced Technological Education (ATE) centers funded by the National Science Foundation: National CyberWatch Center (organizing producer), National Center for Systems Security and Information Assurance (CSSIA) (host producer), and co-producers Cyber Security Education Consortium (CSEC), Southeastern Advanced Cybersecurity Education Consortium (ACE), and CyberWatch West (CWW).
CSSIA at Moraine Valley is proud to be hosting the first annual Community College Cyber Summit. To register, go to: http://www.regonline.com/communitycollegecybersummit.