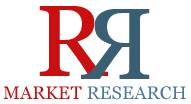 The 3D scanner market in automotive & transportation industry is expected to grow at an estimated CAGR of 9.9% from 2015 till 2020.
(PRWEB) July 15, 2015
3D scanners capture and measure geometry of physical object or environment byusing lasers or structured light. Data captured by these 3D scanners are often called as point clouds, which are used by software to create 3D representation of the scanned object or physical environment for in-depth analysis,inspection, and modification. 3D scanners find wide application across several industries to ensure high product quality.
3D scanner market is divided into four major geographies, namely the Americas, Europe, AsiaPacific, and the Rest of the World (RoW). Know complete research on "3D Scanner Market by Type (Laser and Structure Light), Industry (Automotive & Transportation, Healthcare, Aerospace & Defense, Architecture & Construction, Energy & Power, Geospatial, and Others) and by Geography - Global Forecast to 2020" at http://www.rnrmarketresearch.com/3d-scanner-market-by-type-laser-and-structure-light-industry-automotive-transportation-healthcare-aerospace-defense-architecture-construction-energy-power-geospatial-and-others-and-by-geography-global-forecast-to-2020-market-report.html .
North America accounted for majority of the Americas 3D scanner market and includes countries the U.S., Canada, and Mexico. North American region has always been in the forefront in adopting new 3D scanning technologies for various applications across industries such as automotive, healthcare and, aerospace industry. This region has also been an early adopter in using 3D scanners in many new and emerging applications such as forensics, crime scene investigation, and fashion & jewelry among others. Europe closely follows North America for this market.
Key players in 3D scanner market research includes Hexagon AB, Faro Technologies Inc, Sirona Dental Systems Inc, Shape A/S, Nikon Metrology NV, Trimble Navigation Ltd, Topcon Corporation, Creaform, Perceptron, Inc, GOM MBH, Riegl Laser Measurement Systems GmbH, Steinbichler Optotechnik GmbH and Align Technology, Inc. Order a copy of this report at http://www.rnrmarketresearch.com/contacts/purchase?rname=394301 .
The report provides the market size and forecast of 3D scanner market with broader segmentation –by type, by range, by product, by industry, and by geography. The type segmentation covers laser and structured light 3D scanners, whereas the product segmentation covers tripod mounted, automated & CMM based, handheld and desktop & stationary 3D scanners. The industry segmentation covers automotive & transportation, healthcare, aerospace & defense, architecture & construction, energy & power, geospatial, artefacts & heritage preservation, and others.
The report also provides an in-depth analysis of the key players in the 3D scanner market with their profiles, recent developments, key issues, SWOT analysis and opportunities in the market, global adoption trends, and future growth potentials. This is a premium research report priced at US$ 4650 for single user PDF license. Inquire for discount on this research at http://www.rnrmarketresearch.com/contacts/discount?rname=394301 .
Related Market Reports:
"Data Center Cooling Market by Solution (AC, Chiller, Economizer, & Other), Service (System Integration, Monitoring & Professional), User Type (Cloud, Colocation Providers & Enterprise), Vertical: Global Forecast to 2020" Companies profiled in this research report are Adaptivcool, Airedale International Air Conditioning Ltd, American Power Conversion Corporation, Black Box Corporation, Emerson Network Power, Rittal GmbH & Co. Kg, Coolcentric, Coolcentric, Stulz GmbH, Itaire, Inc and Vigilent Corporation discussed in this research available at http://www.rnrmarketresearch.com/data-center-cooling-market-solutions-ac-chillers-economizers-cooling-towers-management-systems-user-types-cloud-colocation-enterprises-services-green-data-centers-global-advancements-market-report.html
"Infrared Thermography Market in Building Inspection by Application (Energy Auditing, Building Performance, & Others), Building Type (Residential, Commercial, & Others), Platform (Hardware & Software), & Geography - Forecast to 2020" Companies profiled in this research report are Flir Systems, Inc, Keysight Technologies, Inc, Jenoptik AG, SKF AB, Testo AG, Fluke Corporation, Raytek Corporation, Infratec GmbH Infrarotsensorik Und Messtechnik, Optris GmbH, R. Stahl Camera Systems and Opgal Optronic Industries Ltd discussed in this research available at http://www.rnrmarketresearch.com/infrared-thermography-market-in-building-inspection-by-application-energy-auditing-building-performance-others-building-type-residential-commercial-others-platform-hardware-software-geography-forecast-to-2020-market-report.html .
Explore more In Electronics Market Research Reports at http://www.rnrmarketresearch.com/reports/information-technology-telecommunication/electronics/ .
About Us:
RnRMarketResearch.com is your single source for all market research needs. Our database includes 500,000+ market research reports from over 100+ leading global publishers & in-depth market research studies of over 5000 micro markets. With comprehensive information about the publishers and the industries for which they publish market research reports, we help you in your purchase decision by mapping your information needs with our huge collection of reports.