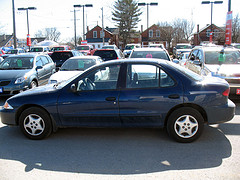 The THM reconditioned gearboxes that our company is supplying for the remainder of this year will receive our standard warranty terms
Austin, TX (PRWEB) May 29, 2015
The classic turbo-hydramatic gearboxes that were built by General Motors during the mid 1980s to the mid 1990s are now part of the reconditioned inventory at the Powertrain Pros website. The company is now distributing 3T40 transmissions as part of its GM warehouse inventory at http://powertrainpros.com/3t40-transmission-rebuilt.
The 3-speed models that are now being restored to a factory fresh condition by the PTP company were acquired through car parts dismantlers across the United States. The 3T40 automatic transmission units that are now made available to purchasers have been tested through a dyno testing procedure that validates seals and pressure quality in the assembly.
"The THM reconditioned gearboxes that our company is supplying for the remainder of this year will receive our standard warranty terms," said one Powertrain Pros source.
Installation issues that can be a common occurrence with preowned transmissions in some vehicle types will now be reduced due to the 3T40 transmission troubleshooting practices at the Powertrain Pros company. Along with pressure and components testing, fluid levels are monitored and springs are calibrated on every unit that will be shipped to a consumer.
"Our transaxle inventory now goes through more than one process of certification by our staff to try and eliminate potential issues now and after an installation has been finished," the source included.
The Powertrain Pros company is now able to process every major credit card for order payment through its newly programmed website. Business clients, body shops and owners of automobiles can now pay using different payment types online and through the phone ordering line available to use at 1-888-855-6150.
About PowertrainPros.com
The PowertrainPros.com company rebuilds automotive transmissions for corporate and consumer clients from its Michigan headquarters. The company is now stocking thousands of units that are mixed between American and Japanese builds. The PowertrainPros.com company revised its web ordering center this year to include support for nearly all payment types including PayPal.