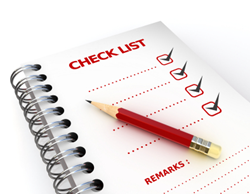 The note holder, or lender, will not receive any insurance proceeds should the property burn down, if they are not listed on the insurance policy
Houston, TX (PRWEB) April 28, 2015
National note investment company DICARO & ASSOCIATES issues their top 3 tips for staying legally compliant and increasing today's cash value for people receiving payments on a real estate note, mortgage, private deed of trust, or land contract.
1. Always Send IRS Form 1098-INT to Borrowers. This is a required form for all mortgage lenders to send their borrowers on an annual basis. This allows their payers or borrowers to claim a "mortgage interest deduction" off of their annual income taxes. If you only have 1 mortgage that you own, the IRS may grant you an exemption from this rule, however, it is a gray area and it's better to just send the interest deduction.
2. Always Demand That You Are Listed on the Hazard Insurance Policy. Many note holders, and others that are trying to sell mortgage notes do not consider the consequences of not being listed as an "additionally insured party" or "additional lost payee" on the fire/hazard/home owner's insurance policy in the event of a catastrophe. If the note holder or mortgagee is not listed on this policy before the property burns down, the insurance company will send the property owner a check, not the lender. Good luck trying to get that money to pay off the amount you're owed, or at least approve the contractor who will do the restoration.
3. Always Document The Payment History Every Month. There are only 2 guarantees in life, which I'm sure you already know about. The ability to sell your note, or get cash from your real estate contract is simply unavailable if you, or the lender, cannot prove that the payments are being paid. The easy way to do this is by demanding that the payments come to you in the form of a check or money order, and those payments are immediately deposited into a bank account every month. When it comes time to sell your note, you will make the processes simple and painless if you can prove the payment history.
Nicholas di Caro is the Founder and Senior Investment Partner of DICARO & ASSOCIATES, LLC. Based out of their Chicago, Illinois location, they buy, sell, hold, and service privately held mortgage notes, trust deeds, land contracts, and installment sales agreements in all 50 states. They are actively buying performing loans secured by single family residences, mobile homes with land, and commercial properties. They have the ability to buy and sell notes that other companies have denied, in addition to providing creative purchase options that are new to the industry. Additionally, they are a boutique loan servicer willing to accommodate unique requests. They specialize in servicing mortgages and loans from $150,000 and above. Learn more at http://www.nicholasdicaro.com