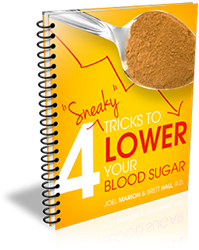 Lower your blood sugar, improve your health.
Boston, MA (PRWEB) September 17, 2013
A new report and video from Health News Wires titled 4 Tips to Naturally Regulate Blood Sugar and Reduce Risk Of Diabetes provides proven and natural ways to reduce risk of diabetes.
Diets rich in sugar and processed food and a general lack of exercise have resulted in nearly 35% of Americans being classified as diabetic or prediabetic. This means their bodies are not efficiently processing sugar in the blood or producing the insulin required to bring energy to the cells of the body. Being diabetic or prediabetic increases the risk of many unwanted health conditions, including heart disease, obesity, and metabolic syndrome.
Once diagnosed as diabetic or prediabetic, Americans are often prescribed medicine to treat these conditions. There are several natural steps that will regulate blood sugar and reduce the risk of diabetes, often more effective than medications. Tips to reduce blood sugar and reduce diabetes risk include removing simple carbohydrates from the diet, reducing stress levels, increasing exercise, and improving gut health.
Simple carbohydrates, including sugar and refined and bleached flowers, cause dramatic spikes in insulin and lead to varying energy levels related to blood sugar rising and crashing. Carbohydrates are converted into sugar or glucose; when too much glucose is in the blood, the body produces excess insulin and stores the glucose as fat.
High levels of stress often contributes to dangerous weight gain, heart disease, and diabetes.
As stress levels increase, the body releases excess levels of hormones. These hormones interfere with the natural, healthy production of hormones, often leading to problems with metabolism and the ability to burn fat and excess calories.
Other tips to naturally regulate blood sugar and reduce risk of diabetes are available at: http://healthnewswires.com/4-tips-to-naturally-regulate-blood-sugar/
About: HealthNewsWires.com is a new website that was launched in June of 2013 in order to educate the community in the importance of health and wellness. Previous topics covered on the site include Insulin Resistance; upcoming topics to be covered include weight loss, benefits of antioxidants, skin health, joint health, metabolism, digestive health, probiotics, gluten intolerance, cleansing diets, heart health, as well as several other highly informative articles to help people understand the connection between health and a high-quality of life. Most recently, they released a video explaining Ways To Lower Blood Sugar.
For a limited time, Health News Wires is also offering access to a free report detailing the 4 Ways To Never Store Carbs As Fat. Access this free report at http://healthnewswires.fixyourbloodsugar.com/never-store-carbs/