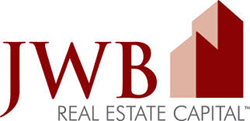 It is now more common for retirement account holders to convert funds into investment real estate dollars due to the tax advantages and increased ROI that is possible
New York, NY (PRWEB) December 04, 2014
Older adults who are seeking ways to build a better retirement future can now take advantage of the investing services provided at the JWB company. A 401K real estate purchase program for 2015 is now a new feature on the company website at http://jwbrealestatecapital.com.
This new program can be accessed by men and women who want to use retirement funds to buy a property for use as a vacation or rental property in the U.S. The current inventory of homes can be explored through the JWB website to help adults with an IRA, 401K or similar account locate a high ROI property.
"It is now more common for retirement account holders to convert funds into investment real estate dollars due to the tax advantages and increased ROI that is possible," said one JWB Real Estate Capital source.
The brand new purchase program for 2015 that is in place can be used by investors in any area of the U.S. or in other countries. The affordable housing that can be found in cities like Jacksonville, Florida is explained to investors who access the 401K investment services that JWB offers to adults.
"A person who owns a retirement account can legally buy real estate to use as one investment growth strategy and our programs help to accomplish this benefit," said the source.
The JWB Real Estate Capital website is now one source to learn investment tips and strategies on the Internet. Brand new videos and blog posts are now found on the company homepage at http://jwbrealestatecapital.com/blog in order to educate property investors who seek more knowledge about owning rental properties.
About JWB Real Estate Capital
The JWB Real Estate Capital company provides the resources on the Internet that investors in the housing industry depend on to learn how to buy and hold properties to maximize ROI in the U.S. Since the year 2011, JWB has remained one of the expanding housing agencies in the state of Florida. The JWB Real Estate Capital company grows each year as new programs and services are developed to provide better returns for investing clients.