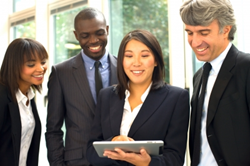 Some adults do not know that they can purchase investment real estate through a 401k apart from precious metals or a first home purchase
Houston, TX (PRWEB) March 06, 2015
Learning to use alternate funds in order to purchase a vacation or rental home will now be simpler for visitors of the JWB website. A new 401k real estate investment primer at http://www.jwbrealestatecapital.com/how-can-i-invest-my-401k-in-real-estate is offered to help adults explore this new topic in real estate.
The content now posted pertains to individual and employer structured retirement investment accounts. Because many adults have a 401k or related account, the information given can be applied to most styles of accounts that are opened in the U.S. The options for rolling over a non-qualified account into a Roth IRA are also supplied.
"Some adults do not know that they can purchase investment real estate through a 401k apart from precious metals or a first home purchase," a JWBRealEstateCapital.com rep said.
The distribution of new industry content at the JWB company is now helping daily visitors to become aware of new trends and investment strategies nationally. A brand new list of crowdfunding resources to help investors has been added and will remain one of the sources that will be curated throughout 2015.
"For an investor, there are many ways to improve retirement account wealth although we're examining the most profitable methods," said the rep.
Since earned rental income is the lifeblood for each investor, the JWB Group is now presenting its highest rental income cities to showcase which markets are now performing better across the country at http://www.jwbrealestatecapital.com/highest-rent-cities-in-2015 online.
About JWB Real Estate Capital
The JWB Real Estate Capital company has raised the bar for earning higher ROI for its investors this year and now promotes up to 15 percent returns. The company invests heavily in the North Florida area and adds new homes monthly. The JWB Real Estate Capital company is a recipient of numerous industry awards for its methods of investing that assist adults nationally.