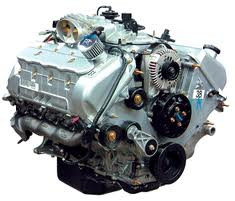 The full-size SUVs like the Explorer and Expedition will be supported for all sizes of replacement motor blocks going forward at our company
Richmond, VA (PRWEB) August 27, 2015
The popular Explorer SUVs produced at the Ford Motor Company since the early 1990s are now one vehicle type that can be researched for replacement parts online at the EnginesforSale.org company. A change to the V6 inventory is now helping to make used 4.0L Ford Explorer engines available nationwide at http://enginesforsale.org/ford/used-ford-explorer-engine.
The 6-cylinder assemblies that consumers can now review for pricing or purchase through the revised inventory have completed quality control testing. This series of tests can validate the current condition of every 4.0L before these are shipped out to a U.S. address. VIN matching for the units in stock can be completed by consumers when using the computer system on the EFS homepage.
"The full-size SUVs like the Explorer and Expedition will be supported for all sizes of replacement motor blocks going forward at our company," one expert at the EnginesforSale.org company said.
The revised web inventory of used Explorer SUV engines that are showcased this year will receive additional warranty coverage support without extra costs for consumers or automotive mechanics. The EFS company has entered into arrangements with salvage yards and other third-party suppliers to increase the length of warranty coverage.
"The 4.0-liter V6 and other displacements in our Ford lineup receive protection under expanded warranty terms that will remain in place indefinitely," the expert added.
The Engines for Sale company website has remained in operation since the year 2012 and has assisted consumers in finding gasoline motor blocks in used condition. The company will expand its business operations next year to feature more diesel powered blocks that can be ordered through the website.
About EnginesforSale.org
The EnginesforSale.org company has expanded the web inventory currently searchable for Ford Motor Company and General Motors company products in used condition. The website is now easier to explore for all components in stock. The EnginesforSale.org company has a dedicated team currently providing customer support and other services through a web based contact center.