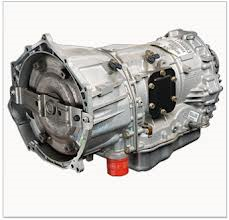 We have taken on several new suppliers this year in order to find and purchase transmission inventory for Chrysler based vehicles
Los Angeles, CA (PRWEB) July 29, 2015
The early 2000s development of the advanced 40TE electronic controlled gearbox at the Chrysler company helped to power the Neon, Sebring and Stratus vehicles. The PreownedTransmissions.com company is announcing its acquisition of second hand 40TE transmissions that will be made available for sale in its web inventory this year at http://preownedtransmissions.com/used-40te-transmission.
Through a new arrangement with selected suppliers, distribution is now available for the 2004 to 2010 produced 40TE gearboxes. Tests have been conducted to confirm compatibility with other vehicles in the Chrysler company including the PT Cruiser and Dodge Caravan. Consumers who might purchase the automatic four-speed editions now in stock will not encounter installation issues.
"We have taken on several new suppliers this year in order to find and purchase transmission inventory for Chrysler based vehicles," said a seller at the PreownedTransmissions.com website.
The preowned automatic gearboxes that are now supplied will be protected by the standard warranty coverage that is offered as part of all consumer sales at the PreownedTransmissions.com company. Consumers can choose to activate the coverage during the checkout process or choose to decline the complementary coverage.
"We have made searching our website simpler for domestic assemblies because we have taken out the requirement of entering transmission ID tags," said the seller.
The Preowned Transmissions company has opened a new service center for offline calls that will help support more people across the U.S. and Canada. The dedicated number at 1-866-320-1182 is now available to call seven days a week to help people learn about mileage on each unit in stock, current price or compatibility data.
About PreownedTransmissions.com
The PreownedTransmissions.com company helps consumers to reduce the cost of replacing vehicle gearboxes through its discounted inventory on the Internet. The company is now showcasing non-domestic and domestic builds in stock. The PreownedTransmissions.com company offers a way to explore direct pricing and VIN data through its public warehouse database.