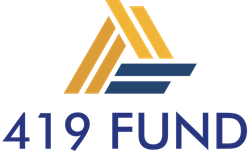 Christians across America can participate in this fund, expanding the reach of an individual beyond their family and friends. We are no longer bound only to our local community for support, which is a blessing
Lynchburg, VA (PRWEB) June 06, 2017
A new crowdfunding website, the 419 Fund, was recently launched, providing an opportunity for Christians to come together to support one another for legal help, medical assistance, scholarship aid, missions, and more.
The 419 Fund was established as a reaction to the exclusion of Christian-based projects on more mainstream sites. Traditional evangelical groups have been blocked and even banned from platforms for missions and legal fees due to beliefs. This site offers Christians the opportunity to fundraise in a public, safe way.
The 419 Fund is a Bible-based loving community whose mantra comes from Philippians 4:19 – "But my God shall supply all your need according to His riches in glory by Christ Jesus."
"We are pleased with the mission of this site and our ability to connect fellow Christians for funding opportunities," said Janet Stasulli, Board President. "Christians across America can participate in this fund, expanding the reach of an individual beyond their family and friends. We are no longer bound only to our local community for support, which is a blessing."
There are three steps to being featured on the 419 Fund website: a Funding Opportunity is set up, it is reviewed by our staff, and it is approved and posted to the site. A Funding Opportunity is what other sites call a campaign or fund. 419 Fund uses the term "Funding Opportunity" to distinguish it from other sites, and because the sharing is an opportunity to show the love of Christ to others. 419 Fund brings two groups together – those in need and those willing to help meet their needs.
419 Fund grants opportunities for funding including legal fees, court costs, attorney's fees, fines, individual medical needs, memorials, supporting pro-life organizations, and providing aid for natural disasters. Fundraising can also be used to generate scholarships for deserving college students, or to gain financial support for missions and missionaries.
419 Fund is a non-profit corporation organized under the laws of the Commonwealth of Virginia.
About 419 Fund
The 419 Fund is a crowdfunding site that provides an opportunity for Christians to support one another for legal, medical, scholarship, missions and more. 419 Fund was conceived and created to help Christians lift and ease fellow Christians' financial burdens. 419 Fund approves opportunities for funding including legal fees, court costs, attorney's fees, fines, individual medical needs, supporting pro-life organizations, and providing aid after natural disasters. Fundraising can also be used to generate scholarships for deserving college students, or to gain financial support for missions and missionaries. 419 Fund is a non-profit organized under the laws of the Commonwealth of Virginia.
For more information on the 419 Fund visit them online: https://www.419fund.com/