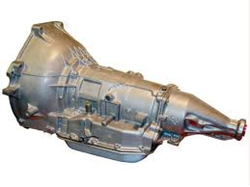 We choose to discount our inventory of gearboxes that are now shipped nationwide compared to retailers that continue to sell at the full MSRP price
Houston, TX (PRWEB) April 22, 2015
The A606 transmission, now referred to as the 42LE, is one of the replacement units that can now be purchased through the Preowned Transmissions company inventory online. An upgrade to the Chrysler assemblies is now making it possible to order 42LE used transmissions from the Dodge inventory now at http://preownedtransmissions.com/42le-used-transmission.
The automatic gearboxes that are now in stock are part of the 4-speed inventory that has been updated since the start of 2015. The 1993 to 2001 production years for the 42LE transmission helped introduce updated technology in most Chrysler vehicles. The Intrepid, Concorde, New Yorker and LHS vehicles can now be fitted with the preowned replacement inventory that is now offered.
"We choose to discount our inventory of gearboxes that are now shipped nationwide compared to retailers that continue to sell at the full MSRP price," said one PreownedTransmissions.com source.
Because the A606 and the 42LE were based on the same technology, a person who needs a replacement for a much older Chrysler vehicle could substitute the Ultradrive version. The Preowned Transmissions inventory now gives access to listed sale pricing and warranty terms before a sale takes place on the company website.
"Our specialization in vintage and pre-2010 gearboxes from U.S. auto companies is providing a valid resource for the public to find builds no longer in stock at automotive parts centers," said the source.
The Chrysler inventory that is being supplied at a discount this year can be ordered by phone by calling 1-866-320-1182. People who prefer to order on the web can continue using the automated checkout system that is now available for smartphones and tablets this year.
About PreownedTransmissions.com
The PreownedTransmissions.com company supports sales and distribution for thousands of models of gearboxes to consumers in the U.S. The company opened its website in the 2013 year and remains a top source of parts purchasers. The PreownedTransmissions.com company has its own team of professionals now providing customer support and assistance to consumers who use the company for parts distribution.