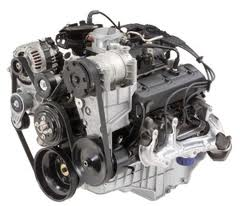 Our company is one of few that offers low usage engine blocks that are complete builds for a better point of sale price compared with an auction seller
Oklahoma City, OK (PRWEB) April 14, 2015
The original 4.3-liter motor that was built in the year 1985 at the General Motors company is now one of the assemblies listed for online sale at the PreownedEngines.com website. The first edition and late model edition 4.3 Chevy Astro engines are now offered with a sale price for the public at http://preownedengines.com/4-3-astro-engine-used.
The Vortec technology that is found inside of the V6 blocks that are now offered for public sale has been crucial to the success at GM since the early 1990s. While the new Ecotec blocks are now the main focus of auto engineering, the 1985 to mid 2000 series 4.3 van motors now offered for sale are designed to give people resources to buy older inventory.
"Our company is one of few that offers low usage engine blocks that are complete builds for a better point of sale price compared with an auction seller," said one PreownedEngines.com company source.
The van motors for Astro, Safari and Express brands in the Chevy lineup that are now being distributed in the U.S. this year do include a two-year warrant policy. Every person who completes a purchase of a V6 block through the Preowned Engines website will have the opportunity to active the warranty coverage at no cost.
"The Vortec 4300 and 4.3-liter classic editions are now shipping with a full warranty that will cover the majority of OE components that are on each block," the source included.
The Preowned Engines company is continuing to supply access to its classic and late model GM and other automaker inventories on the web. More distribution points have been added this year as well as a change in fulfillment companies that handle more I4 and I6 motors in foreign or domestic builds.
About PreownedEngines.com
The PreownedEngines.com company provides used automobile engine assemblies that are complete OEM builds to consumers across the United States. The company has a revised network of supply partners that now control the distribution of ordered motors. The PreownedEngines.com company has a team of service specialists who answer phone calls and provide web quotations in price to consumers who buy replacement motor vehicle engines.