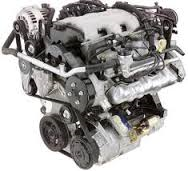 The 4.3 units are OEM builds that we're featuring and have been acquired through our partners and certified for condition
Evansville, IN (PRWEB) January 15, 2014
The engineering of the Vortec engine platform in the mid 1980s helped set the pace of production for GM V6 engines in the U.S. market. The Got Engines company is updating its GM inventory for 2014 and now featuring used 4.3 V6 engine units for sale at http://www.gotengines.com/chevrolet/rebuilt-chevy-engines.html.
This engine unit is one of the most popular additions featured in vehicles produced between 1985 and 2003. A large percentage of GMC, Chevrolet and other brands under the GM family have used the 4.3 engine series. The listings now found through the GotEngines.com website are now one source buyers can rely upon online.
The 4.3, 5.3 and 5.7 represent many of the engine displacements currently accessible using the online inventory portal launched by the Got Engines company this year.
"The 4.3 units are OEM builds that we're featuring and have been acquired through our partners and certified for condition," said one source from the GotEngines.com company.
A new series of engine distributors are being used to find engines that are above average condition for insertion in the warehouse inventory that is promoted online. The Got Engines website has been updated with all of the new arrivals for V6 and V8 engines since the start of the 2014 year.
"The used Chevy Vortec motors that are listed inside our inventory are now positioned to sell faster due to the sale prices that are included," the source added.
The GotEngines.com company website is now updated using an automated service to provide inventory accuracy for the public. This automated tool is accessible using the company homepage to find all of the listed inventory in stock.
Complete sticker pricing and warranty data is now available when using this automated service online. The company phone system at 1-866-320-1065 remains in use for the U.S. market to provide optional customer service.
About GotEngines.com
The GotEngines.com company is one of the largest resources on the Internet to find engines for sale at prices that are below the standard dealership cost in the U.S. This company combines its distribution network of suppliers and other sellers to build up its inventory posted on the company portal online. The GotEngines.com company offers warranty policies for each engine that is listed online as well as shipping incentives. This company adds to the available inventory of units for sale on a regular basis.