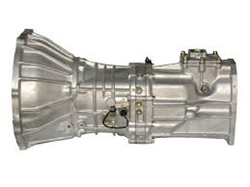 The Jeep transmissions that are now featured in the available inventory at our company are matched for compatibility with V6 and V8 engines
Chattanooga, TN (PRWEB) December 18, 2013
Jeep vehicles are one of the popular brands created and distributed by the Chrysler company for the North American market. The Got Transmissions company is now selling used condition 46RE transmission inventory direct from its online resource to buyers. This change has increased the Jeep inventory of gearboxes that are now available for sale.
The 46RE gearbox series is a derivative of the original Chrysler build known as the A518 in the U.S. This unit gained popularity after insertion into the Dodge Ram truck series. The sharing of technology for transmissions is now common for most Chrysler builds. The electronic units found in the Jeep Grand Cherokee from 1993 to 1998 feature the updated 46RE.
This Jeep addition to the online and offline inventory of transmissions marketed by the Got Transmissions company is expected to open up a new resource for buyers. This expansion is helping to make the vintage and late model builds in the Chrysler company available to the public for a reduced price.
"The Jeep transmissions that are now featured in the available inventory at our company are matched for compatibility with V6 and V8 engines," said a source at the GotTransmissions.com company.
The Got Transmissions company has adjusted its inventory for the Chrysler brand more than once this year as demand continues to increase. The Ram truck builds as well as Durango units were added in different configurations to round out the assemblies available for purchase. The adjustments in inventory has helped to attract more national buyers of replacement gearboxes this year.
"Jeep assemblies can be harder to locate for a second hand buyer due to the different AMC and Chrysler parts that are used in some vehicles produced between 1985 and 2005," the source included.
The authentic TorqueFlite gearboxes that are now in stock at the Got Transmissions company is one part of the recent changes made to better the inventory offered to the American public.
A new program to extend company warranty coverage is now in place for all future shipments. This coverage extends the time frame from 12 months to 24 months after purchases are processed.
About GotTransmissions.com
The GotTransmissions.com company has retained its lead in the second hand transmission industry by supplying discounted units to all buyers. This company provides sales to trade companies and the general public at the same discount levels. The GotTransmissions.com company website features a simple method to search all inventory online to find the best pricing available. This company is known for shipping gearboxes free of charge in the United States as well as providing a limited warranty program with each sale. Updated inventory at this company is controlled by an automated process.