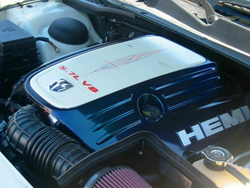 The 8-cylinder motor blocks that we have added to our web inventory are now supplied direct from our various automotive distributors
Miami, FL (PRWEB) August 30, 2015
The V8 motor block has been one of the most successful builds produced at the Chrysler company for its Jeep and Dodge subsidiary brands. The Car Parts Locator company has expanded its salvage parts suppliers this year and is able to provide 4.7L Dodge engines to consumers at http://www.carpartslocator.com/used-dodge-4-7-engines-for-sale.
The second hand replacement units that consumers can review for pricing or purchase at the CPL company are pullouts from Ram, Durango and Dakota vehicles. Direct compatibility with SUV and pickup trucks has been verified to help consumers purchase the correct 4.7-liter models that are in stock.
"The 8-cylinder motor blocks that we have added to our web inventory are now supplied direct from our various automotive distributors," said a seller from the CarPartsLocator.com company.
Consumers who appreciate an included warranty plan will be able to benefit from the extension of coverage supplied at the CPL company. For all used Dodge V8 engines in stock, a longer term of protection is offered without extra payment required. Consumers will be notified at order checkout of all terms of coverage.
"The 4.7L big block engines that we have acquired are now eligible for a more broad policy of warranty coverage, and this will not affect any free freight offers," the seller added.
The Car Parts Locator company has built a regional supply network of hundreds of automotive salvage companies in the U.S. to distribute its parts inventory. Aside from motors for sale, the company is also retailing car transmissions and other essential vehicle components to the public.
About CarPartsLocator.com
The CarPartsLocator.com company is able to feature accurate inventory from North American salvage yards and other suppliers for consumers to research on the Internet. The CarPartsLocator.com database is an accurate method of comparing different provider prices. The company chooses to list used condition OEM components for domestic and foreign brands.