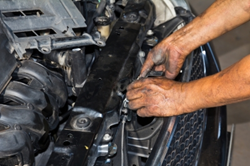 People who use our inventory to find replacement SUV motors will receive an updated warranty terms document that explains our new term coverage
Baton Rouge, LA (PRWEB) May 21, 2015
The Tahoe by Chevy has remained a top-selling SUV vehicle in the GM lineup in the United States. The Got Engines company is now announcing the offering of 4.8L Chevy Tahoe engines inside of its V8 surplus inventory on its website at http://www.gotengines.com/blog/chevy-engines/48-tahoe-engine.
These models are part of the Vortec series that was acquired earlier this year for sale to the general public. The 4800 V8 builds that are now for sale are above average condition units that have been removed from low mileage vehicles by dismantlers from across the country. These 4.8L editions are marked with a low point of sale price for web orders.
"People who use our inventory to find replacement SUV motors will receive an updated warranty terms document that explains our new term coverage," said one Got Engines company source.
The used Tahoe engines now on sale can be found immediately on the GotEngines.com homepage using the computerized search system. Updates have been made to allow searches that do not require any input of consumer information or body shop details. The surplus inventory that can be searched for does include all current sticker pricing.
"We've tapped some new suppliers of Vortec brand blocks for GM vehicles to help distribute the 4.8L, 5.3L and 5.7L editions available to buy this year," said the source.
The Got Engines company is processing orders by way of its integrated phone system this year at 1-866-320-1065. Order specialists are now part of the team of professionals who are answering calls and providing support to auto engine buyers.
About GotEngines.com
The GotEngines.com company supplies a large inventory of vehicle motors that are used to the public in the U.S. each year. The company sells to resellers, mechanics and general vehicle owners. The GotEngines.com company now utilizes better technology to provide sale prices and warranty information through a web connected database from its homepage.