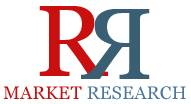 Total 4D Printing Market is expected to be worth $63.0 million in 2019 and reach $537.8 Million by 2025, at a CAGR of 42.95% between 2019 and 2025.
(PRWEB) July 06, 2015
4D printing market report is based on an extensive research study of the 4D printing market and aims at identifying the entire market and all its sub-segments through extensively detailed classifications. The demand for the 4D printing is expected to grow moderately and gain importance among industry players across various domains over time. North America is projected to be the fastest growing markets with CAGR of 44.01% between 2019 and 2025, due to regional government and key players' involvement in development of 4D printing technology. Europe and APAC are expected to account for ~35% and ~10%, respectively in 2019. Check 36 data tables & 73 figures spread through 146 pages with in-depth TOC on "4D Printing Market" at http://www.rnrmarketresearch.com/4d-printing-market-by-material-programmable-carbon-fiber-programmable-wood-custom-printed-wood-grain-programmable-textiles-end-user-aerospace-automotive-clothing-construction-defense-healthcare-utility-geography-global-trends-market-report.html .
4D printing is a technique that uses a 3D printer to create objects that change their shape when removed from the printer. Invented at MIT in 2013, the purpose is to make things self-assemble when exposed to air, water or heat due to the chemical interaction of the materials used in their manufacture. 4D printing consists of smart materials that adapt and reprogram their properties, functionality or shape on demand based upon external stimuli. Researchers are combining different types of plastics and fibers to create smart materials that self-assemble or change shape when they come into contact with stimuli such as heat, water or any other environmental change.The 4th dimension time refers to the self-transformation.
The report also discusses the future of the global market with road-maps, upcoming technologies, markets, and applications with respect to 4D printing market. Key players in this industry include 3D Systems Corporation, Autodesk Inc, Hewlett Packard Corp, Stratasys Ltd, Exone Co, Organovo Holdings Inc, ARC Centre of Excellence for Electromaterials Science (ACES), Massachusetts Institute of Technology, Materialise NV and Dassault Systemes SA Order a copy of this report at http://www.rnrmarketresearch.com/contacts/purchase?rname=394044 .
This report is focused on giving a bird's eye-view of the industry with regards to the 4D printing market, with qualitative analysis at each and every aspect of the classification done on the basis of product, services, end user industry, type, and geography. The report provides a forecast of the growth of the 4D printing market from 2019to 2025. A complete competitive landscape of the current market is analyzed from the market share analysis and rankings of current key players; all the other details of key players are discussed in their company profiles. The information provided in this report includes market share of leading companies in the 4D printing ecosystem, key developments, core strategies deployed by various players, mergers and acquisitions, new product developments, collaborations, and joint ventures of key manufacturers along with their company profiles. This is a premium research report priced at US$ 4650 for single user PDF license. Inquire for discount on this research at http://www.rnrmarketresearch.com/contacts/discount?rname=394044 .
Related Market Reports:
"3D Printing Market by Technology (SLA, SLS, EBM, FDM, EBM, LOM, 3DP), Materials (Polymers, Metal), Application (Aerospace, Automotive, Consumer, Healthcare, Government & Defense), and Geography (Americas, Europe, APAC, & ROW) - Global Forecast to 2020" Companies profiled in this research report are 3D Systems, ARCAM AB, Envisiontec, EOS, Exone, Luxexcel, Microtec Gesellschaft Für Mikrotechnologie MBH, Makerbot Industries, LLC, Materialise NV, MCOR Technologies Ltd, Organovo Holdings Inc, Optomec Inc, Stratasys and Voxeljet AG discussed in this research available at http://www.rnrmarketresearch.com/3d-printing-market-by-technology-sla-sls-ebm-fdm-ebm-lom-3dp-materials-polymers-metal-application-aerospace-automotive-consumer-healthcare-government-defense-geography-americas-market-report.html .
"Nanomaterials for Printing Market by Type (Nanosilver ink, Nanogold ink, Carbon nanotube ink, Copper nanoparticle ink, Copper oxide nanoparticle ink, Iron oxide nanoparticle ink and Other) & Applications (PV, Membrane switches, Displays, Automotive, Sensor, RFID, Printed circuit boards and others), and by Region - Trends & Forecasts to 2019" Companies profiled in this research report are E.I. Dupont, Clariant International, Johson Mathey Colour Technologies, DOW Chemical Company, PPG Industries Inc, Henkel Ag & Co, KGAA, Methode Electronics Inc, Sun Chemicals Corp, Applied Nanotech Holdings Inc, Conductive Compounds Inc, Creative Materials Inc, Nanomas Technologies Inc, Novacentrix, Pchem Associates Inc, Poly-Ink, Vorbeck Materials Corp, Parker Chomerics, Nanoink, Inc and Ulvac Technologies Inc. discussed in this research available at http://www.rnrmarketresearch.com/nanomaterials-for-printing-market-by-type-nanosilver-ink-nanogold-ink-carbon-nanotube-ink-copper-nanoparticle-ink-copper-oxide-nanoparticle-ink-iron-oxide-nanoparticle-ink-and-other-applicati-market-report.html .
Explore more In Materials & Chemicals Market Research Reports at http://www.rnrmarketresearch.com/reports/materials-chemicals .
About Us:
RnRMarketResearch.com is your single source for all market research needs. Our database includes 500,000+ market research reports from over 100+ leading global publishers & in-depth market research studies of over 5000 micro markets. With comprehensive information about the publishers and the industries for which they publish market research reports, we help you in your purchase decision by mapping your information needs with our huge collection of reports.