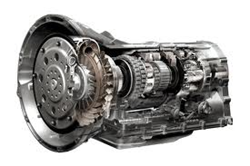 As a replacement to the 3L30, the 4L30 series was one of the only modern gearboxes never to be used in an American automobile
Pittsburgh, PA (PRWEB) June 15, 2015
Buyers of the GM licensed 4L30 automatic transmissions will now be able to complete a purchase at a discount price at the PreownedTransmissions.com website at http://preownedtransmissions.com/4l30-transmission-sale. The units that are being retailed were produced between 1991 and 2001.
The GM company has licensed some of its technologies to global automakers in an effort to expose more people to various U.S. vehicle components over the past two decades. Vehicle owners of Acura, BMW, Chevy, Cadillac and Isuzu can buy the 4L30 4-speed gearboxes at the newly promoted discount price for the remainder of the year.
"As a replacement to the 3L30, the 4L30 series was one of the only modern gearboxes never to be used in an American automobile," said a PreownedTransmissions.com company source.
The electronic controls that are found in the automatic units that are now on sale at the POE website have been tested for operational quality. The solenoid packs and additional components that are part of the electrical system and torque converter assembly have been certified. These measures have been enacted to defeat the threat of parts failures.
"Even though our inventory is in second hand condition, our process of elimination by evaluating all working parts has improved our warranty repair ratios since 2013," said the source.
The Preowned Transmissions company is also retailing more than sub-licensed GM vehicle gearbox assemblies that are in automotive builds. A full line of manual assemblies for subsidiary cars, SUVs and trucks can now be purchased with a similar discount sales price on the website or by telephone.
About PreownedTransmissions.com
The PreownedTransmissions.com company supports sales and service of used vehicle gearboxes in the United States. The company has a team of individuals working daily to find better pricing and suppliers nationally. The PreownedTransmissions.com company presents access to its European, Japanese and American automotive parts inventory through an open search portal now on its website.