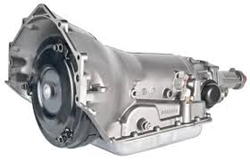 Our inventory control process is now helping to eliminate problems that are common with used gearboxes to offer a high grade inventory to the public
Houston, TX (PRWEB) May 28, 2015
The now classic gearboxes that were produced at General Motors in the early 1990s are one component type that is in demand on the used market. The Powertrain Guys company is announcing its acquisition and sale of 4L60E transmissions to the public through its updated website at http://powertrainguys.com/used-4l60e-transmission-cheap.
The automatic 4-speed assemblies that have been added to the PTG inventory are units that were removed from trucks, SUVs and vans that were produced between 1992 and 2009. These editions include the solenoid packs and complete torque converters. Depending on the transmission tag ID number, prices could vary when consumers explore the in stock models.
"Our inventory control process is now helping to eliminate problems that are common with used gearboxes to offer a high grade inventory to the public," said a Powertrain Guys rep.
The preowned 4L60E automatic transmissions that are now available to purchase have been tested with numerous vehicle models. Vehicle owners of Sonoma, S10, Astro, Colorado, Yukon and Rainer brands will find that compatibility is not a problem when conducting a gearbox swap for GM branded vehicles.
"The revisions that we have made to our testing facility and our routes of acquisition for inventory are expected to pay off for our company in 2015," said the rep.
The Powertrain Guys company inventory will continue to be expanded with General Motors subsidiary brands for the remainder of this year. Orders can now be placed through the company ordering line or right on the homepage using the two-step ordering system revised for consumer usage.
About PowertrainGuys.com
The PowertrainGuys.com company is now a leading reseller of secondary vehicle motors, transmissions and other undercarriage components in foreign or American made vehicles. The company has more than a thousand reputable suppliers to acquire its inventory. The PowertrainGuys.com company has added phone support by way of a toll-free system this year to handle consumer requests.