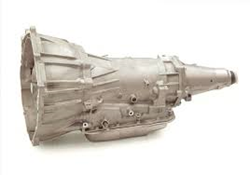 Our 4L60E transmissions are preowned units and now discounted direct for public buyers online.
Wilmington, OH (PRWEB) September 08, 2013
The transmissions used inside of Chevrolet vehicles contain technology that is some of the most advanced currently used in the automotive industry in North America. The Got Transmissions company sells used Chevy transmissions and is now offering a sale price for its 4L60E gearboxes online at http://www.gottransmissions.com/chevy-transmissions.html.
These electronic controlled transmissions were first produced in the early 1990s as General Motors adopted new technology. These units have been primarily used in sport utility vehicles and pickup trucks that require higher gear ratios.
The 4-cylinder automatic production of these units has since ceased production making these units harder to locate using online some online or offline retailers.
"Our 4L60E transmissions are pre-owned units and now discounted direct for public buyers online," said a source for the GotTransmissions.com company.
The technological advancements that have been placed into the electronically controlled transmissions produced by General Motors have eased the shifting patterns that are offered to drivers when using branded Chevy vehicles. The sale pricing now offered online is setup to provide a simpler way to reduce replacement transmission costs for buyers.
"Both 4L60E and 4L65E units are currently found reduced in price inside our massive gearbox inventory for sale online," the source included.
The mixture of inventory acquisitions and price reductions announced by the GotTransmissions.com company this year has improved the annual sales volume experienced by this company. New methods of marketing and reaching consumers not currently using the company website as a resource have been enacted this year.
A complete search tool is now provided for all transmission research online. This tool includes the stick shift and automatic units that are provided by American and foreign automakers. This tool provides direct information to buyers for price, warranty policies and shipment details to expand online research strategies.
About GotTransmissions.com
The GotTransmissions.com company sells pre-owned transmissions in foreign and American builds. The company warehouse now holds thousands of transmission types that have been produced by most automakers in the world. This company fixes permanent sale prices to its inventory as a method of discounting prices for consumers. The GotTransmissions.com company currently provides multiple ways that consumers can purchase transmissions and related accessories. Inventory changes and other modifications are frequently announced by this company using its media partners online. Regular policy programs like limited warranty protection are created and offered direct to all buyers.