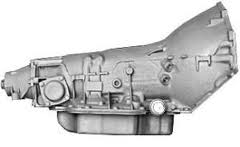 The MT1 series gearboxes for late model Chevy vehicles that we now have available will ship direct from our main supplier warehouses to expedite deliveries
Portland, OR (PRWEB) July 30, 2015
The heavy-duty gearboxes that are now used in GM manufactured SUVs and trucks in the United States will now be able to purchase through the PreownedTransmissions.com company website. An acquisition has been made this month to provide used 4L80 transmissions for Chevrolet Avalanche vehicles to consumers online. Information about shipping and order policies can be reviewed at http://preownedtransmissions.com/used-chevy-avalanche-4l80e-transmission.
The automatic 4-speed builds that have been sourced through reliable suppliers this month can be placed into most Avalanche vehicles built in the 2000s. The inventory now available covers the production years between 2002 and 2006. A compatibility test has also been performed to ensure that these assemblies will work with the 8.1-liter Vortec V8 motor blocks.
"The MT1 series gearboxes for late model Chevy vehicles that we now have available will ship direct from our main supplier warehouses to expedite deliveries," said one source at the PreownedTransmissions.com company.
The used longitudinal 4L80E gearboxes that can be ordered this year are also compatible with vehicles other than the Avalanche in the U.S. market. The C/K, Silverado, Sierra and Tahoe vehicles that utilize the larger V8 motor blocks can accept the electronic controlled 4-speed editions that are now listed online.
"The progress that we have made this year between suppliers and warranty changes has improved our inventory that we sell to the public," said the source.
The Preowned Transmissions website search tool has been revamped to display current inventory and sale pricing. The new price module that can be accessed from the homepage now includes a direct checkout button to help people place faster orders on the company website.
About PreownedTransmissions.com
The PreownedTransmissions.com company is now one provider of GM, Ford, Chrysler and Honda vehicle components in used condition. The company is now selling automatic, CVT and manual gearboxes that are priced under MSRP. The PreownedTransmissions.com company supplies warranty plans for each order that is sourced through its website or phone center.