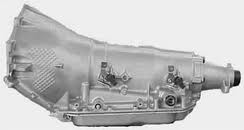 The inventory placements of the electronic units is expected to help buyers take advantage of this new inventory ready for shipment.
Baltimore, Maryland (PRWEB) July 04, 2013
General Motors is known worldwide for the sales of its vehicles made each year. The internal parts used for production of these vehicles includes engines and transmissions that have earned reputations with consumers. The GotTransmissions.com company sells used GM transmissions and has now included the 4L80E transmission in its inventory online at http://gottransmissions.com/blog/transmissions-for-sale/4l80e-transmission-sale.
These previously owned four-speed units were introduced in the year 1991 and have been used for pickup trucks, SUVs and luxury vehicles in the GM family. These units represent one of the first electronic units in use for automatic transmission types in North America.
The inclusion of these units for direct sale online is one example of the changes made by the Got Transmissions company this year.
"We've updated our GM inventory several times this year as demand increases," a source said from the GotTransmissions.com website. The mechanical units used prior to the 1990 decade relied on springs and other parts for precise control. The electronic editions updated the shifting patterns with digital controls to provide stability for each of the four gears provided.
"The 4L60 and 4L80E can be harder to find due to age of the units," the source added. Locating inventory that is more than 20 years old can be a problem for buyers unable to work with a retailer capable of acquiring vintage components. The inventory placements of the electronic units is expected to help buyers take advantage of this new inventory ready for shipment.
The Got Transmissions company has created its shipment policies this year to match the inventory upgrades. Elimination of all freight costs for GM, Ford, Dodge and other transmission types is now part of the policy changes. Buyers can now access the shipment information on the company website when reviewing or purchasing the units in stock.
About GotTransmissions.com
The GotTransmissions.com company retails its used transmission inventory to buyers within the United States. The program for eliminating the cost of shipments has been implemented this year as a cost saving measure to lower consumer purchase prices. Inventory stocked by this company goes through inspection processes and evaluations for quality before entered into the consumer database of units for sale. The GotTransmissions.com company attaches warranty policies for all automatic and manual units sold to the public. The low price structures and process of elimination prior to customer fulfillment has earned this company its selling reputation.