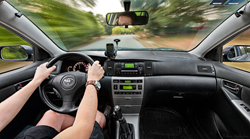 We specialize in most GM, Ford and Chrysler produced gearboxes that can now be found inside of our used parts inventory on our website
Chicago, IL (PRWEB) March 31, 2015
The manufacturing of 4-speed transmissions is now slowing in the U.S. auto industry as more automakers are building 5, 6 or 8-speed gearboxes for modern motor vehicles. The PreownedTransmissions.com company is still supporting older inventory and is now selling 4T40 transmissions from its website at http://preownedtransmissions.com/used-4t40-transmission.
The units that are now available are genuine builds that have been acquired through distribution agents throughout the United States. The 4T40 builds are rated for vehicles that weigh under 4,000 pounds and each come with a policy for warranty protection. The vintage and classic inventory now promoted by the Preowned Transmissions company is expected to provide more resources for mechanics or car owners to find older units for sale.
"We specialize in most GM, Ford and Chrysler produced gearboxes that can now be found inside of our used parts inventory on our website," said one PreownedTransmissions.com rep.
Apart from the insertion of the used 4T40 transmissions to the shippable inventory, the PreownedTransmissions.com company is now scheduled to include more pre-2000 builds from the GM company. The 4T65E and 4L80E units that remain in demand on the secondary market are two units that will be added in the coming months for consumers to purchase.
"Visitors to our website can find most GM subsidiary brands like Chevy, Pontiac, Saturn and Buick while exploring our new inventory," said the rep.
The Preowned Transmissions company is continuing its customer service support through its toll-free line at 1-866-320-1182 this year. For consumers or mechanics buying parts who do not purchase online, this offline phone support will be available to assist with order processing or inventory information.
About PreownedTransmissions.com
The PreownedTransmissions.com company provides used condition inventory for consumers, auto mechanics or parts suppliers to purchase at affordable prices. The company has connected with its own distributors of American and import gearbox providers nationally. The PreownedTransmissions.com company has built a network of providers that supply inventory that includes warranty coverage and complimentary shipping programs in the USA.