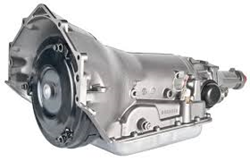 We conduct testing and evaluations for all of our transmissions shortly after the rebuilding process to validate what we are providing to the public
San Diego, CA (PRWEB) July 31, 2015
The luxury and SUV vehicles that are now in production at the General Motors company will now be supported with replacement transmissions that are reconditioned at the Powertrain Pros company in Michigan this year. The inclusion of rebuilt 4T80 transmissions in the company inventory will create new buying opportunities for consumers at http://powertrainpros.com/rebuilt-4t80e-transmission.
The MH1 series gearboxes that are found in Cadillac, Buick and Pontiac vehicles are now being remanufactured inside the expanded facility at the PTP company. Each of the units that are now in stock are directly compatible with the V8 motors produced by GM. Each edition comes complete with a like-new torque converter system.
"We conduct testing and evaluations for all of our transmissions shortly after the rebuilding process to validate what we are providing to the public," one PowertrainPros.com source said.
One of the ways that the 4T80 gearboxes will be improved prior to selling to consumers is through the management of all shift solenoids. Because electrical problems can exist in a used condition gearbox, the PTP company now overhauls all of its GM based units to diagnose common errors that might prevent installations from being successful.
"During the building process of our reconditioned 4-speed units, we provide a range of quality tests that must pass our stringent standards of quality," said the source.
The Powertrain Pros toll-free order number will remain available during the company business hours at 1-888-855-6150. Consumers who prefer to order without assistance will have the opportunity to use the checkout tool on the company website that now accepts Visa and MasterCard payments.
About PowertrainPros.com
The PowertrainPros.com company is based in the state of Michigan and provides rebuilt condition vehicle components at sale prices. The company frequently offers sales programs to its consumers who are seeking less than MSRP retail pricing. The PowertrainPros.com company provides automated price quotations on its website, and has revised its company warranty plans this year.