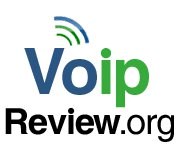 No longer should providers be allowed to take advantage of their customers trust in order to make obscene overcharges and immoral profits.
San Francisco, CA (PRWEB) October 16, 2013
Traditional phone providers have been bleeding small businesses dry for decades, but thanks to VoIP phone services, customers can finally stand up for themselves and choose a phone solution that will save them money. The most astonishing part about this ongoing situation is that most customers don't even know they're being overcharged almost 4 times over for their phone services!
The Voice over Internet Protocol (VoIP) Phone experts at http://www.VoipReview.org investigated hidden costs throughout the telecommunications market and recently discovered an epidemic of unnecessary charges and malicious fees coming from traditional telephony providers.
The VoipReview.org experts have compiled a list of the five most frequent and harmful of these hidden fees and costs in order to inform small businesses everywhere, saving both time and money.
1. Unnecessary Monthly Expenses
Often hidden in the fine print or disguised by legalese, unnecessary monthly expenses hurt small businesses. Each and every month small businesses are forced to pay an extra dollar here, and three extra dollars there, until before they know it, they are drastically overpaying for their phone service. Small business also are frequently tricked into purchasing many extra, unnecessary "premium" features which go unused, yet they greatly increase the monthly phone bill.
By choosing a business VoIP provider that offers one flat monthly or prepaid rate, customers avoid these expenses. VoIP providers specialize in these inexpensive flat rates, which can provide small businesses with maximum savings.
2.Equipment and Setup Fees
For a small business to compete in todays economy, they must be able to communicate efficiently and affordably. Many small businesses think that to have an advanced phone system they need to pay top dollar for equipment and setup, but they are wrong.
Although traditional business PBX phone systems offer advanced features, that doesn't make them outdated. Small businesses are tricked into investing thousands of dollars to purchase and install a new in house PBX system, but VoIP technology allows subscribers to access and use a Virtual PBX from a remote location. Virtual PBX systems eliminate the need for expensive equipment and costly setup fees.
3.Scaling Fees
The goal of every small business is to grow. Many traditional telephony providers take advantage of growing small businesses by charging exceedingly large costs to add new telephone lines for a business. They also force subscribers to add more lines than they need in large bundles.
What these traditional service providers fail to understand is that every small business grows at a different pace. With VoIP small business phone solutions, businesses add lines one at a time with a flat rate per line. VoIP phones allow business to grow at their own pace.
4.Maintenance and Service Charges
Maintenance and service on hardware, software, and operations make running a small business a nightmare. Many traditional phone systems are expensive to fix and too complicated to manage alone. Many small businesses are pulled into these charges without warning and are forced to pay for them because they have already invested so much in the system already.
The best phone system for a small business is one with no hardware on site. Let the providers worry about maintenance by taking advantage of Hosted PBX services.
5.Expensive Upgrades
Technology advances much faster than businesses can afford to keep up with. Every small business fears that when they install their phone system, it will become obsolete in years or even months. Instead of dealing with an obsolete phone system, or paying for the newest technology, small businesses can switch to a VoIP phone system, which solves both problems. Many VoIP providers offer a future proof system, which provides a digitized service that can be upgraded for free and as quickly as technology advances.
No longer should providers be allowed to take advantage of their customers trust in order to make obscene overcharges and immoral profits. Advances in technology allow for a much less expensive phone service. VoIP phone services have lifted the veil on hidden fees and now offer inexpensive, comprehensive, and transparent services to small businesses.