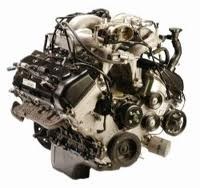 The changes to this policy now includes the standard 3-year protection for most OEM parts that are applied to the engine blocks.
Toledo, Ohio (PRWEB) August 05, 2013
Ford has made continued developments to its F-Series brand of pickup trucks for over 30 years. The 1997 introduction of the 5.4 series motors helped extend the performance in the F150 pickups. The http://www.remanufacturedenginesforsale.com
company online is now selling its 5.4 Triton engine to consumers with an unlimited mileage warranty.
The complete terms of this warranty can be viewed online or by calling the toll-free number setup for customers to use at 1-877-630-3873.
The changes to this policy now includes the standard 3-year protection for most OEM parts that are applied to the engine blocks.
"Our warranty can be described as one of the most complete in the secondary industry," said a source from the RemanufacturedEnginesforSale.com company. Because each 5.4 motor is rebuilt in a new facility, this extension of warranty is possible.
The 1997 to 2005 use of the Triton V8 provided some of the most successful years for Ford pickup truck sales in the United States market. Issues with previously owned engines can plague some researchers considering purchasing a replacement for a compatible F-Series or E-Series van.
"We sell rebuilt because we get to improve the finished quality and give consumers a better value," the source added. sales to business owners have been conducted by this company for decades and the 2009 year introduced consumer sales for all company inventory.
The Ford Triton and other Modular series motors that are rebuilt by the RemanufacturedEnginesforSale.com company can now be researched easier online. The new rebuilding facility is just one example of the enhancements this company has made this year.
New digitized quote systems that deliver prices are currently offered on every page of the company website.
About RemanufacturedEnginesforSale.com
The RemanufacturedEnginesforSale.com company attributes its online selling success in the engines industry to better quality builds and price structures for each buyer. Upgrades to the entire process used to refurbish engines have been in place at this company since the beginning of this year. The RemanufacturedEnginesforSale.com company publishes its price discounts and complete inventory online for consumers in North America to view. Engine experts are available by telephone or through online feedback systems put in place by this company to handle all questions and requests by buyers.