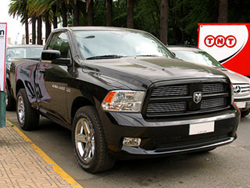 All of the inventory that we now carry for sale is OEM and features all original parts to provide the public with reliable builds
Chicago, IL (PRWEB) July 21, 2015
The engine blocks used for the early 1990s Ram division trucks of the Chrysler company can now be purchased from the V8 inventory at the CarPartsLocator.com company. Deals with new suppliers have been reached to offer the builds now in stock. More details about price structures and freight scheduling can be found at http://www.carpartslocator.com/dodge-ram-1500-5-9-engine.
The models of engines that can be purchased include the 230 horsepower Magnum series. These editions were manufactured between 1992 and 2002 when the Ram truck was still part of Dodge. Consumers or automotive mechanics seeking replacement Ram 1500 truck engines are expected to be the target market for the new inventory.
"All of the inventory that we now carry for sale is OEM and features all original parts to provide the public with reliable builds," said one Car Parts Locator sales rep.
The used 8-cylinder Ram motors that are available this year will be shipped out with modified warranty policies. These policies are part of the new customer incentives program that was enabled earlier this year. A no-fee policy is now in place for the 5.9-liter block warranty policies at the time of order checkout.
"We have coupled our inventory with revised pricing and warranty plans after listening to the needs of our current customers," the sales rep added.
For all domestic orders that are placed during 2015, the CPL company is now setup to use partners in regional parts of the U.S. for delivery services. This is one new strategy that will reduce applicable freight fees for large-size motor blocks.
About CarPartsLocator.com
The CarPartsLocator.com company provides vehicle motors and other components that are in used condition for retail sale on the web. The company has a sales team as well as offers support services to consumers. The CarPartsLocator.com company provides information about its inventory through a secure database system that is now linked to its website.