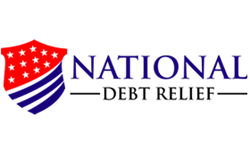 planning towards retirement are best approached with the right concepts
Philadelphia, PA (PRWEB) May 31, 2014
National Debt Relief discussed in an article published last May 29, 2014 the 5 common misconceptions about retirement. In the article titled "5 Things You Think About Retirement That Are Probably Wrong" explains how soon to be retirees might be planning for retirement with a wrong mindset.
There are a lot of people looking forward to retirement. It is perceived by most as the time to enjoy the fruits of decades of labor in employment. It signifies the end of putting funds into retirement and actually looking for ways to use them. But planning towards retirement are best approached with the right concepts.
The article explains that people plan on building up the retirement fund until 70 years of age. The truth is only about 9% actually retire at that age. Most individuals find themselves retiring at an earlier age than planned. What this means is that the amount saved up would not reach the target amount and could bring problems in the long run.
The next is thinking it would be easy to look for work outside retirement. The truth is that it is just as hard as the older non-retirees are experiencing. There might be some lower paying jobs that open up which could bring in some extra funds for retirement. When these opportunities present themselves, it is a good idea to seriously consider them.
Buying a second home is another retirement move that needs careful analysis. Moving to a smaller house does have benefits such as smaller bills, easier cleaning chores and maintenance is a breeze. But as old age creeps up, what used to be easy chores would present to be a challenge. Cleaning the top shelves now become harder year on year. Hiring a handyman to fix the repairs can burn serious dollars in the retirement fund as they are unplanned.
Health insurance is another problem because most soon-to-be-retirees are thinking that Medicare will cover all health care costs. It is best understand the health plan and study items not included in the coverage.
The article also discussed that retirement budget must be realistic. Most people fail to understand that though the big expenses will lower down, the "out-of-pocket" expenses can go up. Golf games or trips can take its toll on the retirement budget.
The article also shares tips on how to avoid paying additional fees. To read the rest of the article, click on this link: http://www.nationaldebtrelief.com.